11th Annual Dinner on Stage
Save the Date: Saturday, October 13, 2018
---
Join us as we welcome our next Artistic Director, Maria Manuela Goyanes, to this signature Woolly event! Explore backstage and mingle with our amazing company of artists, all with a cocktail in hand and an elegant dinner on the stage itself.
For more information, including how to become a sponsor, please contact Annalise Aguirre, Special Events & Development Associate, at annalise.aguirre@woollymammoth.net or call 202-312-5265.
Single tickets will go on sale to the general public beginning Tuesday, September 4, 2018.
---
View Sponsorship Levels and Benefits here, as well as the Sponsorship Pledge Form here.
---
Click here to browse our photo gallery from the 10th Anniversary Dinner on Stage!
---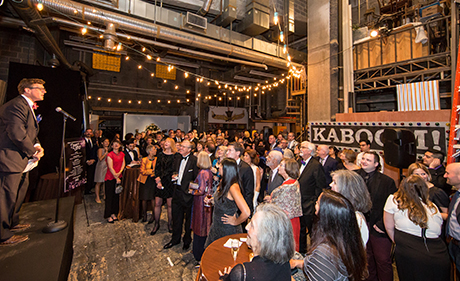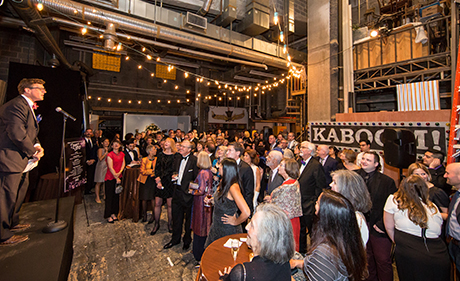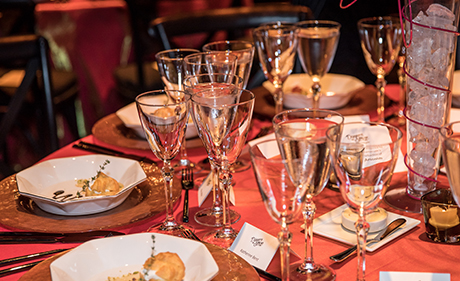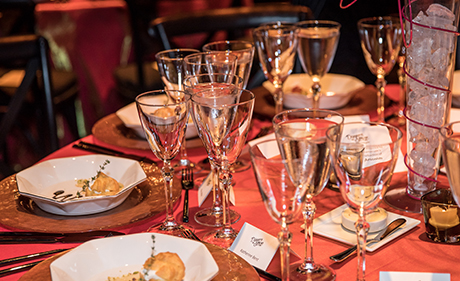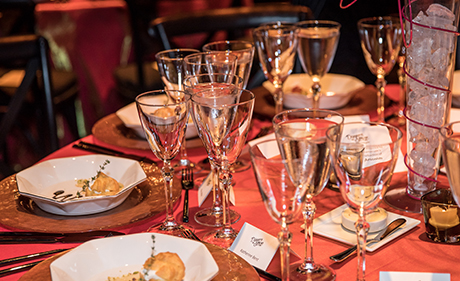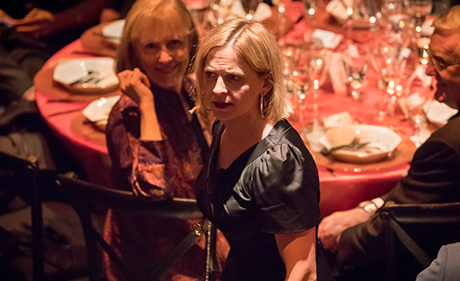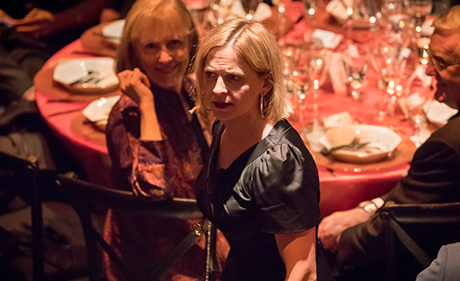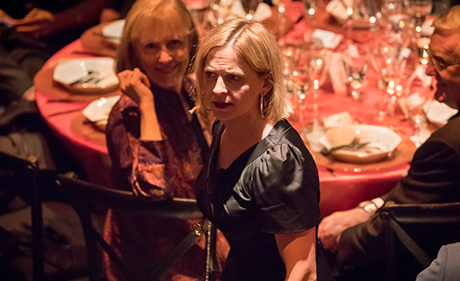 Thanks to our Sponsors
Lead Sponsor
Hines/Qatari Diar, Developers of CityCenterDC
---
Sponsors
David S. Cohen & Craig A. Benson
Elizabeth & Paul L. Friedman      
Craig Pascal & Victor Shargai
---
Host Committee
Anonymous
Donna Ari
Mark & Cindy Aron
J. Chris Babb & James Martin
​Louis & Bonnie Cohen
Jane & Nathan Fishkin
Michael Fitzpatrick & Miriam Gonzales
Linette S. Hwu
Catherine MacNeil-Hollinger & Mark Hollinger
Mary McIntosh & Dan Abele
Hilary B. Miller & Dr. Katherine N. Bent
Pete Miller & Sara Cormeny
Scott B. & Evelyn Schreiber
Barbara L. Strack
Arthur Warren & Jim Pridgen