"Speak American"
March 2, 2020
8:00PM
---
Monday, March 2 at 8pm
Woolly's Smith/melton rehearsal hall
free and open to the public
---
Woolly Mammoth is thrilled to partner with Spit Dat for monthly spoken word performances starting in October 2019. All performances will be free and open to the public.
In 1926, the great American poet Langston Hughes famously said, "I, too, sing America." He shamed America for missing his beauty, and spoke to the inequality of a country would send him, "the darker brother," to eat in the kitchen when company came.
In 2015, former vice presidential nominee Sarah Palin defended then presidential candidate Donald Trump's lambasting of rival candidate Jeb Bush for speaking Spanish on the campaign trail by infamously saying, "When you're here, let's speak American. Let's speak English." With Langston Hughes in mind, Spit Dat founder Drew Anderson responded with the poem "How To Speak American"(watch Part 1 & Part 2 here).  
So what does it mean to "Speak American" in 2020? Who better to ask than Thet-Su Tin, a Burmese-American survivalist who uses her hands to heal as a medical massage therapist, while raising her voice to radically uproot fascism during her travels as a slam poet representing DC?
Or Amin tMK (fka Amin Drew Law), aspiring activist and grand slam champion who fights for Palestinian rights and non-oppressive ideals through his popular podcast "Exit the Matrix?"
Or Josue Damian-Martinez, also known as "Creative-Jay,"  who uses the expressiveness of hip hop to share his story of coming to New Mexico from Mexico, and his pride in his unique identity as an undocumented American?
Spit Dat presents "Speak American" at Woolly Mammoth Theatre, Monday, March 2nd, 8pm. "Supper" is served, so to speak. And this time, there is no one to tell us that we must eat in the kitchen.
---
ARTIST BIOS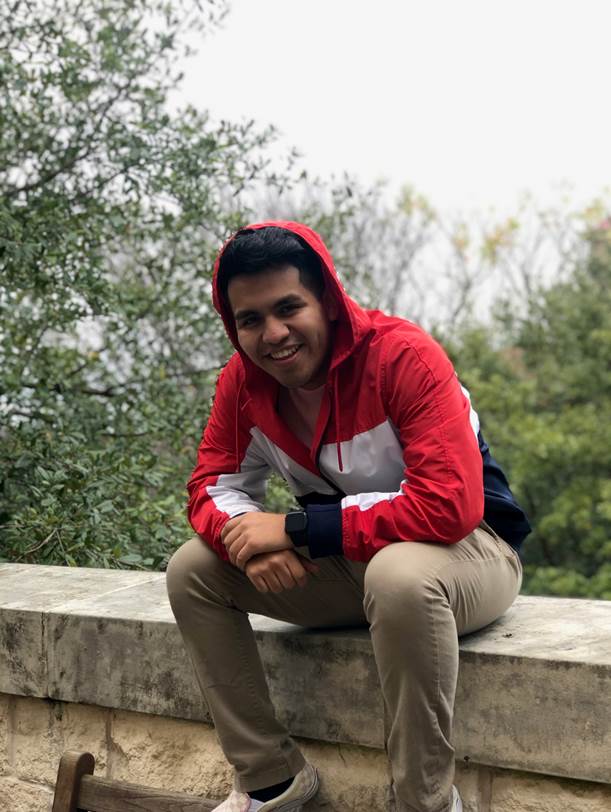 JOSUE DAMIAN-MARTINEZ, also known as "Creative-Jay," is a writer and hip-hop artist born in Mexico, but raised in Santa Fe, New Mexico. His parents immigrated to the United States in 1999, which has become his central motivation to succeed not only for himself but for his family as well.   Creative-Jay is the first in his family to graduate from college and he advocates on behalf of the low-income Latin community through his music by sharing his story as an undocumented American. Three months after his college graduation, Creative-Jay released the mixtape "4 Years," which speaks on his experience in school and pride in his unique identity.    In January of 2020, Creative-Jay moved to Washington D.C. to work for the Hispanic Association of Colleges & Universities (HACU). When Creative-Jay is not wearing a suit and tie, he is constantly looking for spaces to tell his story. For more information visit www.creative-jay.com. 
---
AMIN tMK (fka Amin Drew Law) is a nationally touring performance poet, vocalist, writing facilitator and aspiring activist based in Washington, D.C.. Amin is a Southern Fried Poetry champion, two-time DC poetry grandslam champion and four-time member of D.C.'s prestigious Beltway Slam team. His poetry has been seen on TV One's Verses and Flow, Button Poetry, Slam Find and All Def Poetry. His work surrounding the opioid crisis, prison reform Islamophobia, Palestinian rights and non oppressive ideals has led him to speak around the world at hundreds of universities and nonprofit organizations. He is the co-host of the popular "Exit the Matrix" podcast and uses his voice for radical change, liberation and accountability.
---
THET-SU TIN also known as Su wears many hats. Poetically speaking, Su is a HBO's BNV alumni for team Maryland, winner of Poetry.com's Editors' choice awards, was in the poetry team Da Movement Poets with Pages, Mary Bowman, Rasheed, Von ect. and mentored poetry students with Dew More.
Besides poetry, Su is a professional neuromuscular medical massage therapist and Earth Skills/ survivalist instructor.
---
About Spit Dat
SPIT DAT is the longest-running open mic in the nation's capital. A profoundly intimate artistic and spiritual experience which has fought to remain a safe space through nearly two decades of societal changes, Spit Dat combines world-class talent with a living room vibe. As much a "venue" as it is an "event", Spit Dat has won multiple awards for its contribution to the growth of generations of acclaimed international artists. But perhaps its most valued accolade lives in being renowned among its staunch community as no less than "Church".
---
DREW ANDERSON, a science teacher turned teaching artist, poet turned parodist, and marathon runner turned motivational speaker, is as hard to define as he is to ignore. Known lovingly throughout DC's performing arts world as "Droopy the Broke Baller", Drew is founder and co-host of Spit Dat, the longest-running open mic in DC. Recipient of the prestigious DC Arts and Humanities Fellowship presented by the DC Commission on the Arts and Humanities, Drew has recently merged his decade-plus of artistic acumen and educational expertise to develop Spoof School, a dynamic arts education integration residency which teaches students of all ages how to make learning fun by "making fun" of their learning.
---
DWAYNE B!, aka the "Crochet Kingpin" is a DC native poet, activist, breakdancer, and fashion designer. He is one of the hosts of DC's longest running open mic series, Spit Dat, as well as Host-Captain for Busboys and Poets' 450K location. In addition to featured readings at every Busboys and Poets location, SAGAfest Iceland 2015, Spirits and Lyrics NYC and Manassas, Woolly Mammoth, and the C2EA "We Can End AIDS" march, Dwayne's short form poetry prowess led him to win the Best Haiku Award at the 2011 National Underground Spoken-Word Poetry Awards (NUSPA). His work to increase HIV awareness through spoken-word garnered recognition from the Congressional Black Caucus Foundation, BBCAmerica, the Discovery Channel, and The Washington Post. Ultimately, his goal is to force his audience to feel. His recent collection of works, One Color Kaleidoscope, is a testament to self-definition and change. When not documenting his life through poetic meter, he can be found on the metro making scarves and hats, or singing karaoke.