Amm(i)gone
April 20, 2024 - May 12, 2024
Apr 20, 2024
Saturday
8:00 PM
Apr 21, 2024
Sunday
7:00 PM
Apr 22, 2024
Monday
8:00 PM
Apr 23, 2024
Tuesday
8:00 PM
Apr 24, 2024
Wednesday
8:00 PM
Apr 25, 2024
Thursday
8:00 PM
Apr 27, 2024
Saturday
8:00 PM
Apr 28, 2024
Sunday
2:00 PM
Apr 28, 2024
Sunday
7:00 PM
May 1, 2024
Wednesday
8:00 PM
May 2, 2024
Thursday
8:00 PM
May 3, 2024
Friday
8:00 PM
May 4, 2024
Saturday
3:00 PM
May 4, 2024
Saturday
8:00 PM
May 5, 2024
Sunday
2:00 PM
May 5, 2024
Sunday
7:00 PM
May 8, 2024
Wednesday
8:00 PM
May 9, 2024
Thursday
8:00 PM
May 10, 2024
Friday
8:00 PM
May 11, 2024
Saturday
3:00 PM
May 11, 2024
Saturday
8:00 PM
May 12, 2024
Sunday
2:00 PM
May 12, 2024
Sunday
7:00 PM
Amm(i)gone
Created and Performed by Adil Mansoor
Co-directed by Lyam B. Gabel
Run Time
tO bE dETERMINED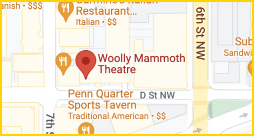 in association with Kelly Strayhorn Theater
From Sophocles to a mother/child apology
Creator and performer Adil Mansoor invites his Pakistani mother to translate Antigone into Urdu as means of exploring the tensions between family and faith. Should he keep his queerness buried from his devout Muslim mother? Through Greek tragedy, teachings from the Quran, and audio conversations with his mother, Mansoor creates this theatrical blend of lecture and personal story about locating love across faith.
Accessibility Dates
ASL INTERPRETED PERFORMANCES
Saturday, April 27th, 8pm
Sunday, May 5th, 2pm
OPEN CAPTIONED PERFORMANCES
Wednesday, May 8th, 8pm
Thursday, May 9th, 8pm
Audio Described PERFORMANCES
Saturday, May 4th, 3pm
Saturday, May 11th, 3pm
Talk Backs (Immediately Following)
To be announced at a later date.
Media Co-designers: Joseph Amodei & Davine Byon; Sound Designer: Aaron Landgraf; Set and Lighting Designer: Xotchil Musser 
Amm(i)gone is a National Performance Network (NPN) Creation & Development Fund Project co-commissioned by Kelly Strayhorn Theater in partnership with The Theater Offensive and NPN. Amm(i)gone was developed as a Hatch Arts Collective project.