SOHO REP AND NAATCO NATIONAL PARTNERSHIP PROJECT PRODUCTION
Public Obscenities
November 14 - December 23, 2023
Dec 5, 2023
Tuesday
7:30 PM
Dec 6, 2023
Wednesday
7:30 PM
Open Caption Performance
Dec 7, 2023
Thursday
7:30 PM
Open Caption Performance
Dec 8, 2023
Friday
7:30 PM
LGBTQ+ Affinity Night
Dec 9, 2023
Saturday
2:00 PM
Audio Described Performance
Dec 9, 2023
Saturday
7:30 PM
Dec 10, 2023
Sunday
2:00 PM
ASL Interpreted Performance
Dec 12, 2023
Tuesday
7:30 PM
Dec 13, 2023
Wednesday
7:30 PM
Dec 14, 2023
Thursday
7:30 PM
Mask-Required
Dec 15, 2023
Friday
7:30 PM
Dec 16, 2023
Saturday
2:00 PM
Audio Described Performance
Dec 16, 2023
Saturday
7:30 PM
Dec 17, 2023
Sunday
2:00 PM
Dec 19, 2023
Tuesday
7:30 PM
Dec 20, 2023
Wednesday
7:30 PM
Dec 21, 2023
Thursday
7:30 PM
Dec 22, 2023
Friday
7:30 PM
Dec 23, 2023
Saturday
2:00 PM
Mask-required
Dec 23, 2023
Saturday
7:30 PM
Public Obscenities
written and directed by Shayok Misha Chowdhury
Co-presented with Theatre for a New Audience

SPECIAL THANKS TO THE LANSBURGH
SPECIAL THANKS TO RASIKA
RUN TIME
2 HOURS & 55 MINUTES, plus one 15 minute intermission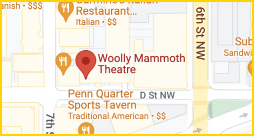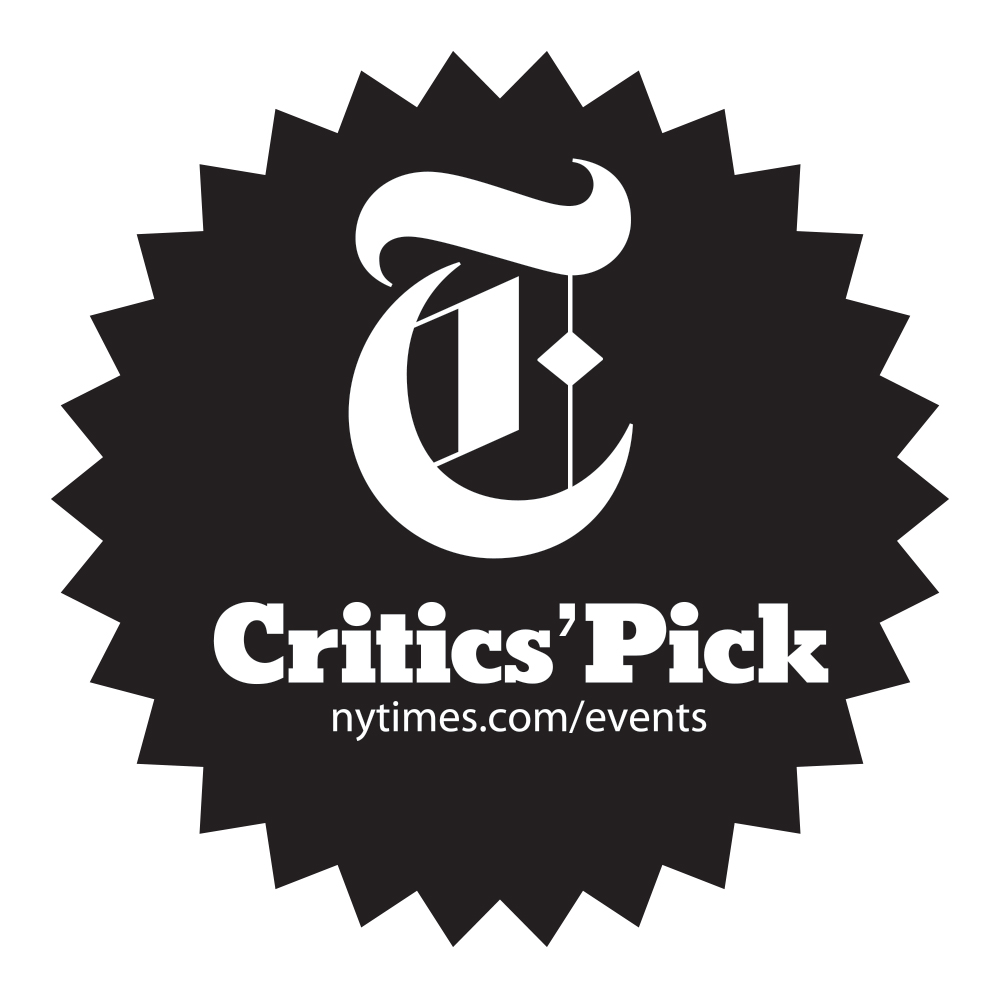 Soho Rep and NAATCO National Partnership Project Production

Snapshot: An Intimate Portrait Develops
When Choton returns to Kolkata on a research trip with his Black American boyfriend Raheem, his grandfather's photograph stares down at him from the walls of his family home. Choton loves being the translator, toggling nimbly between Bangla and English, interviewing queer locals, showing Raheem his world. But through the lens of Choton's grandfather's old camera, Raheem begins to notice things Choton can't. Peer into this bilingual play from visionary writer-director Shayok Misha Chowdhury about the things we see, the things we miss, and the things that turn us on. 
Content transparency
The play includes profanity and sexual content. The production also includes theatrical oral sex and masturbation as well as theatrical smoke.
parking note
We highly recommend choosing the Clara Barton Garage at 616 E St. NW for parking needs; it is open 24 hours and we have validation stickers for $10 parking. If you choose a different garage for evening performances, please check the hours to ensure it is open until 11 PM.
Accessibility Performances
ASL INTERPRETED PERFORMANCES
*Interpreters will be positioned at the front left-hand side of the audience (seats A114 and A113)
Sunday, December 10th, 2pm.
Sunday, December 17th, 2pm
OPEN CAPTIONED PERFORMANCES
Wednesday, December 6th, 7:30pm
Thursday, December 7th, 7:30pm
Mask-Required PERFORMANCES
Thursday, December 14th, 7:30pm
Saturday, December 23rd, 2pm
Audio Described PERFORMANCES
Saturday, December 9th, 2pm
Saturday, December 16th, 2pm
Talk Backs (Immediately Following)
Golden Ticket Night Pre-Show Event:
Monday, November 20th, 7:30pm
South Asian Affinity Night:
Friday December 1st, 7:30pm
LGBTQ+ Affinity Night:
Friday, December 8th, 7:30pm
Matinee:
Sunday, December 17th, 2pm
Video/Projection Designer
Original Intimacy Director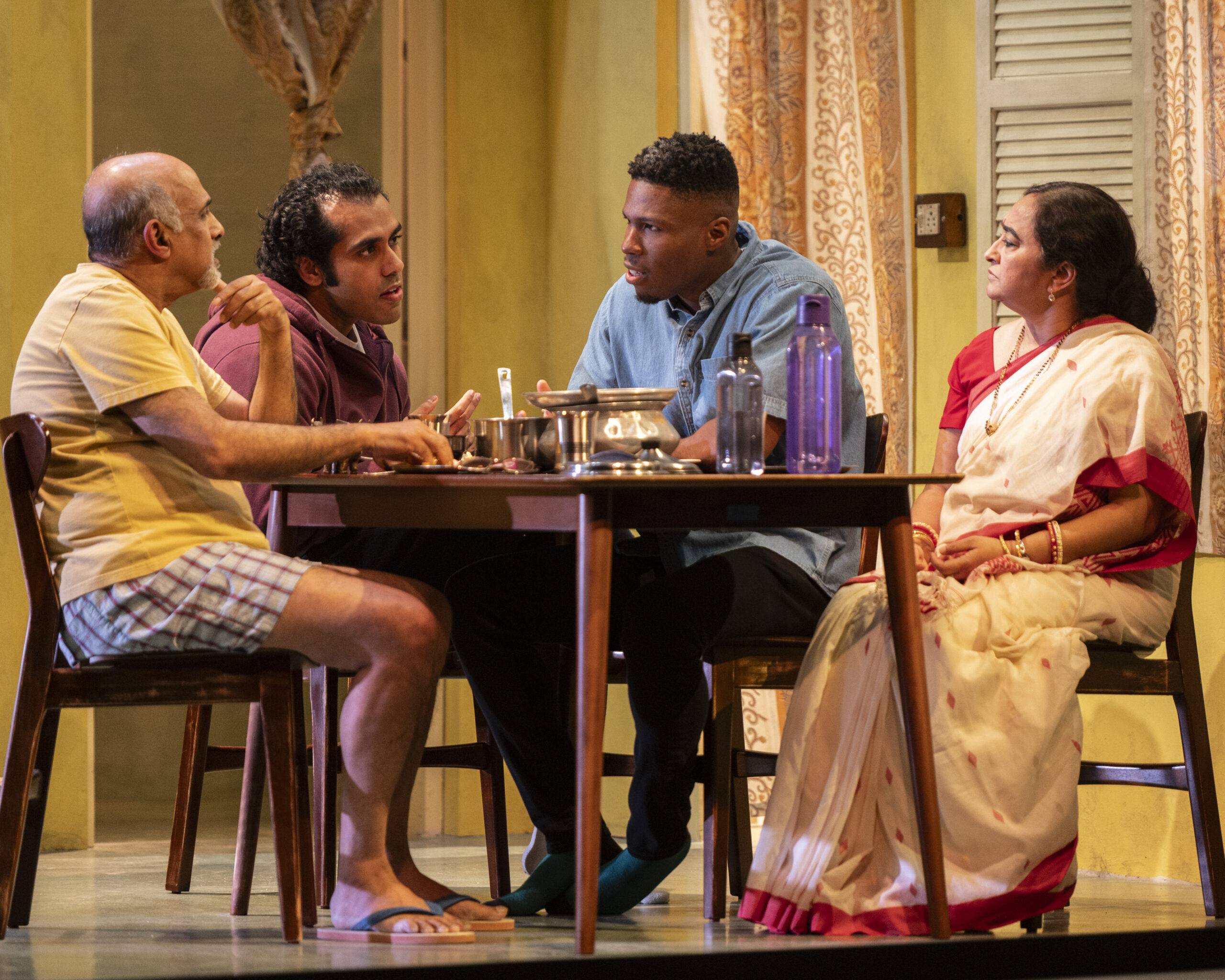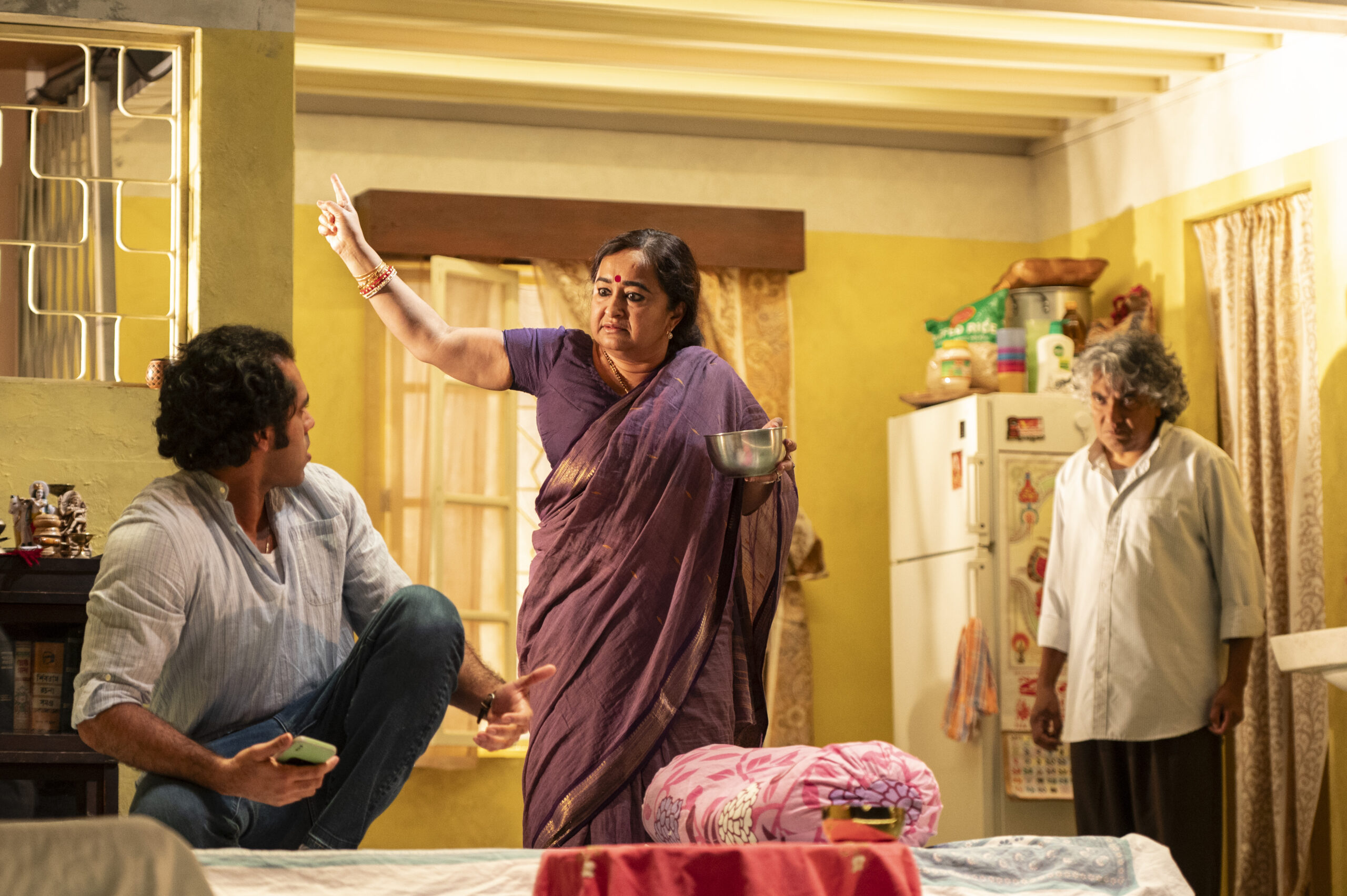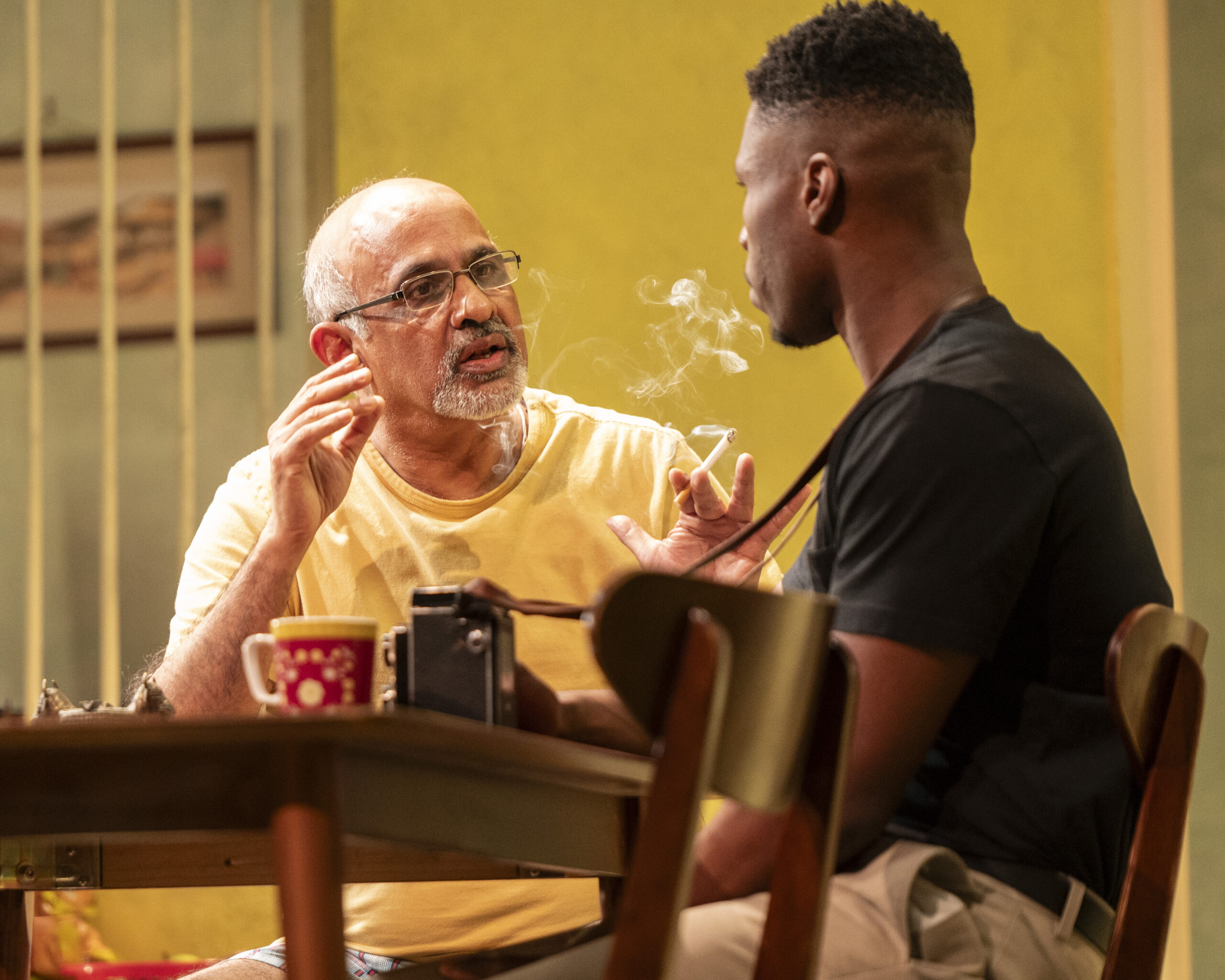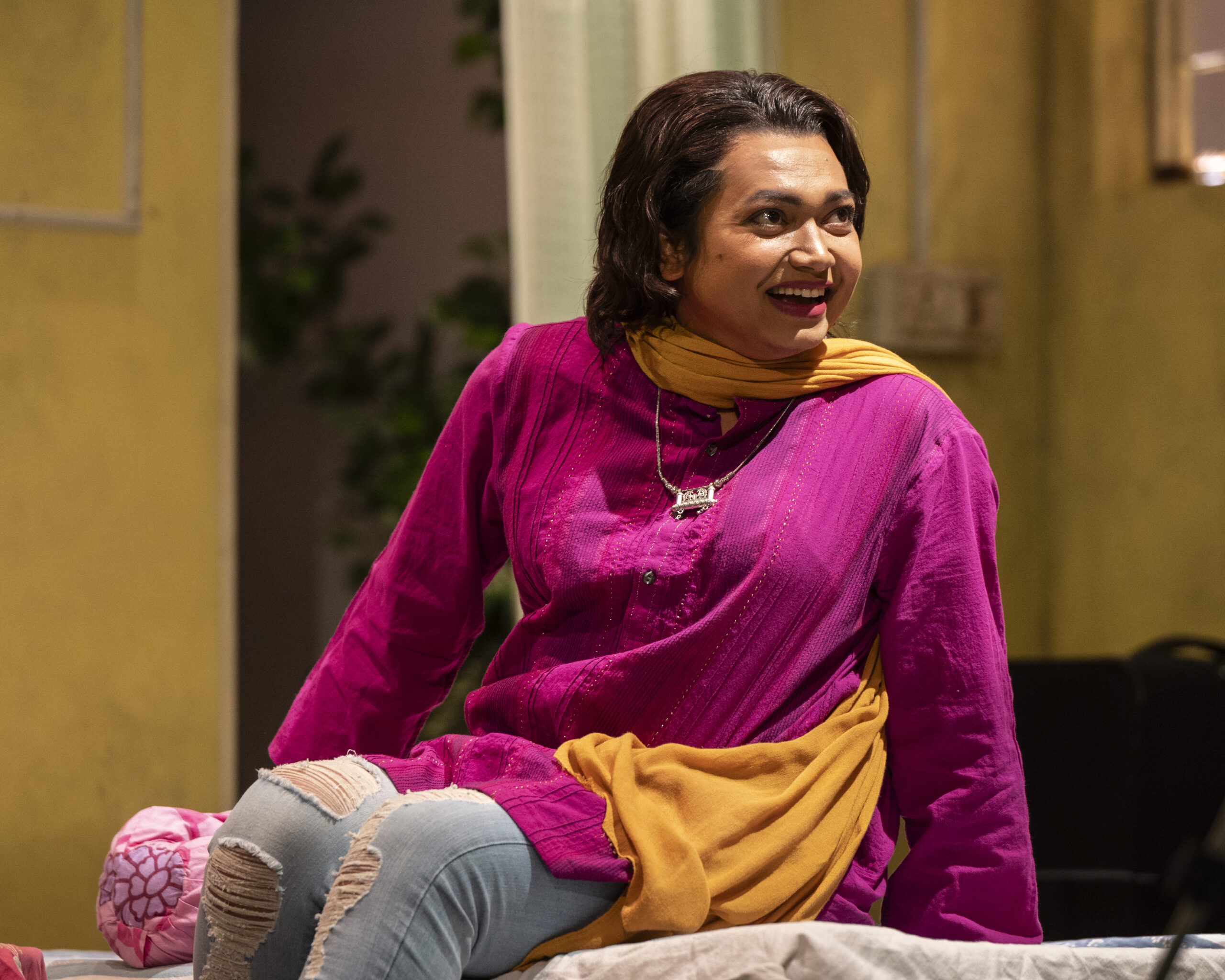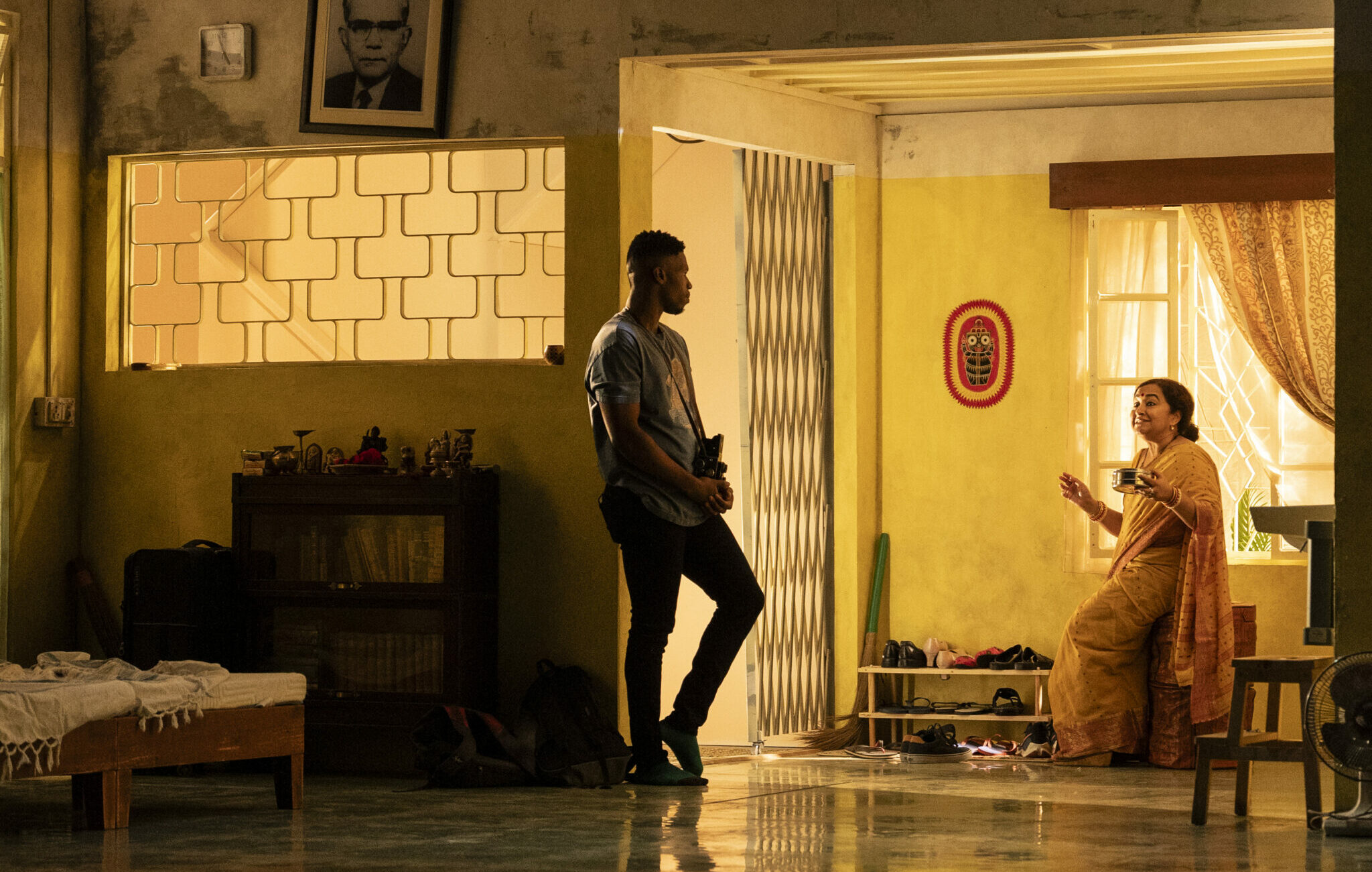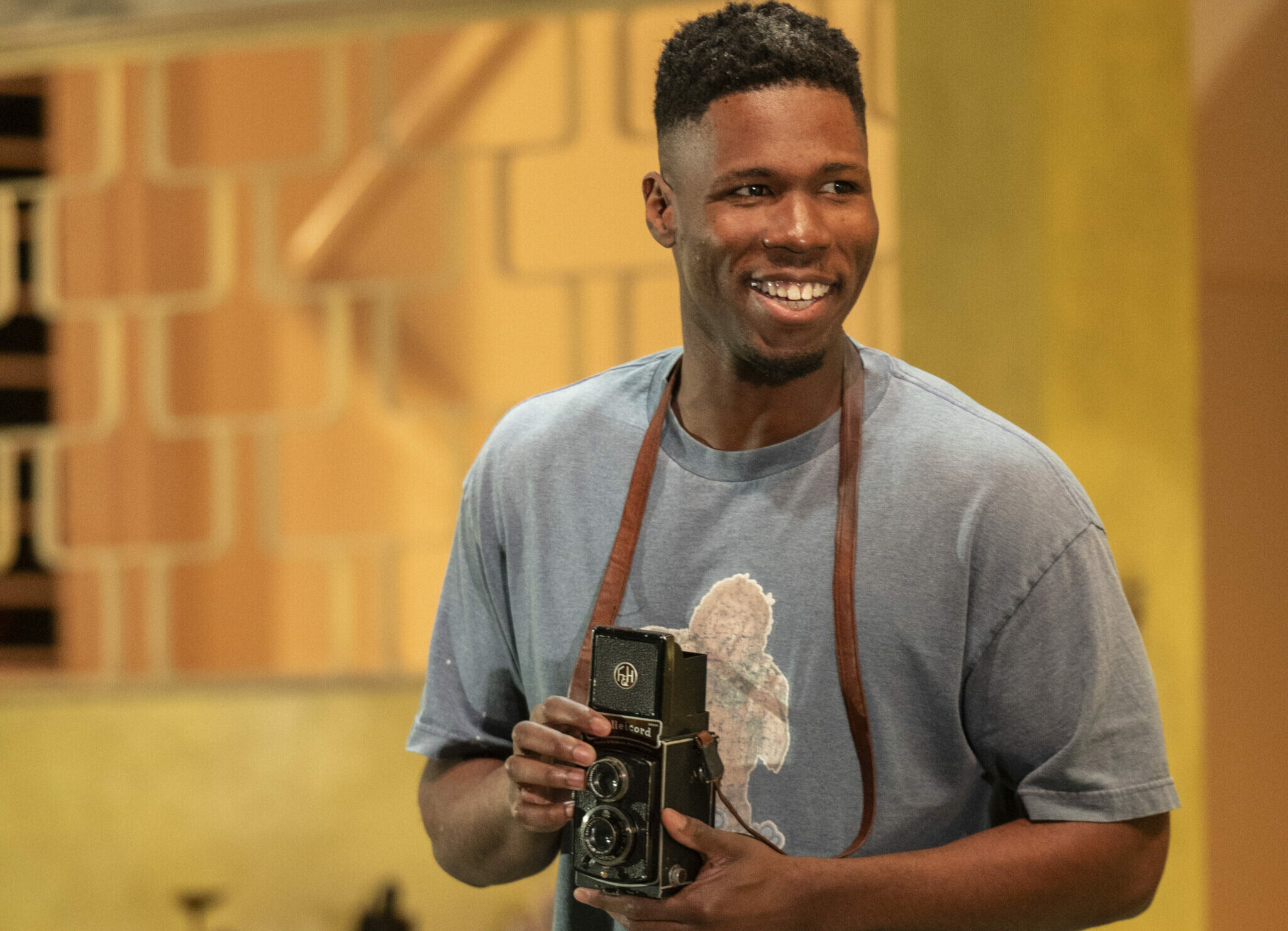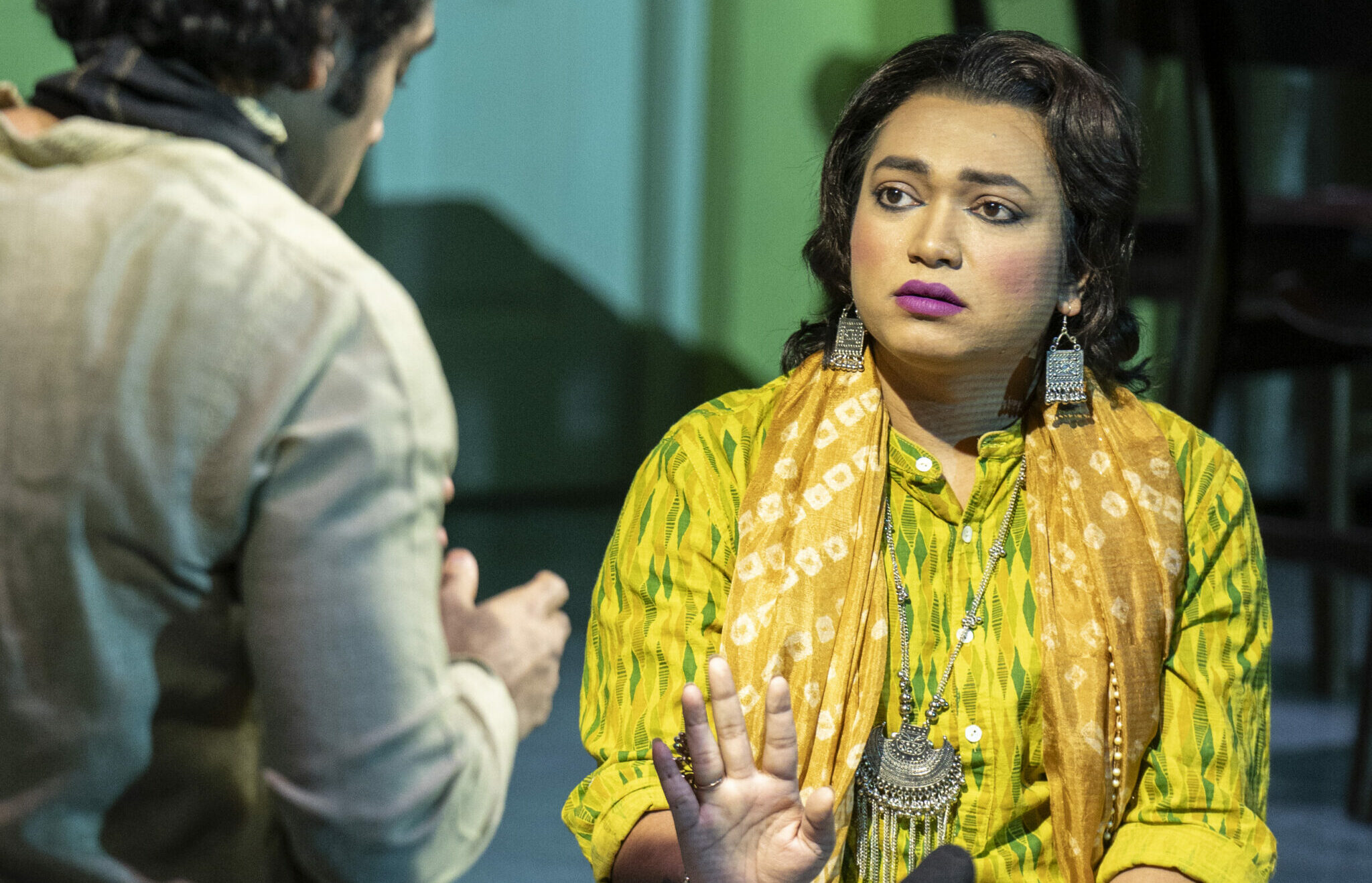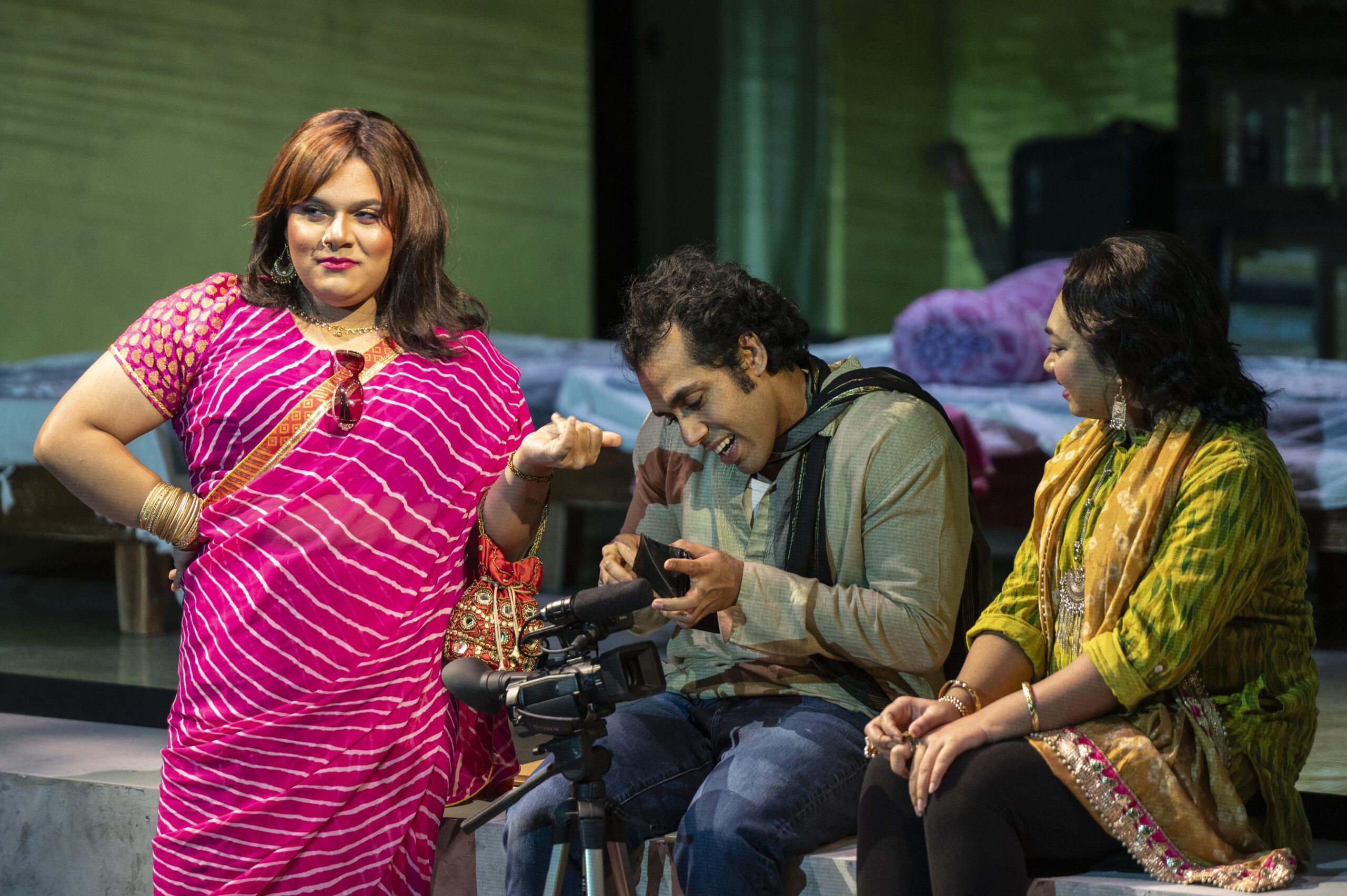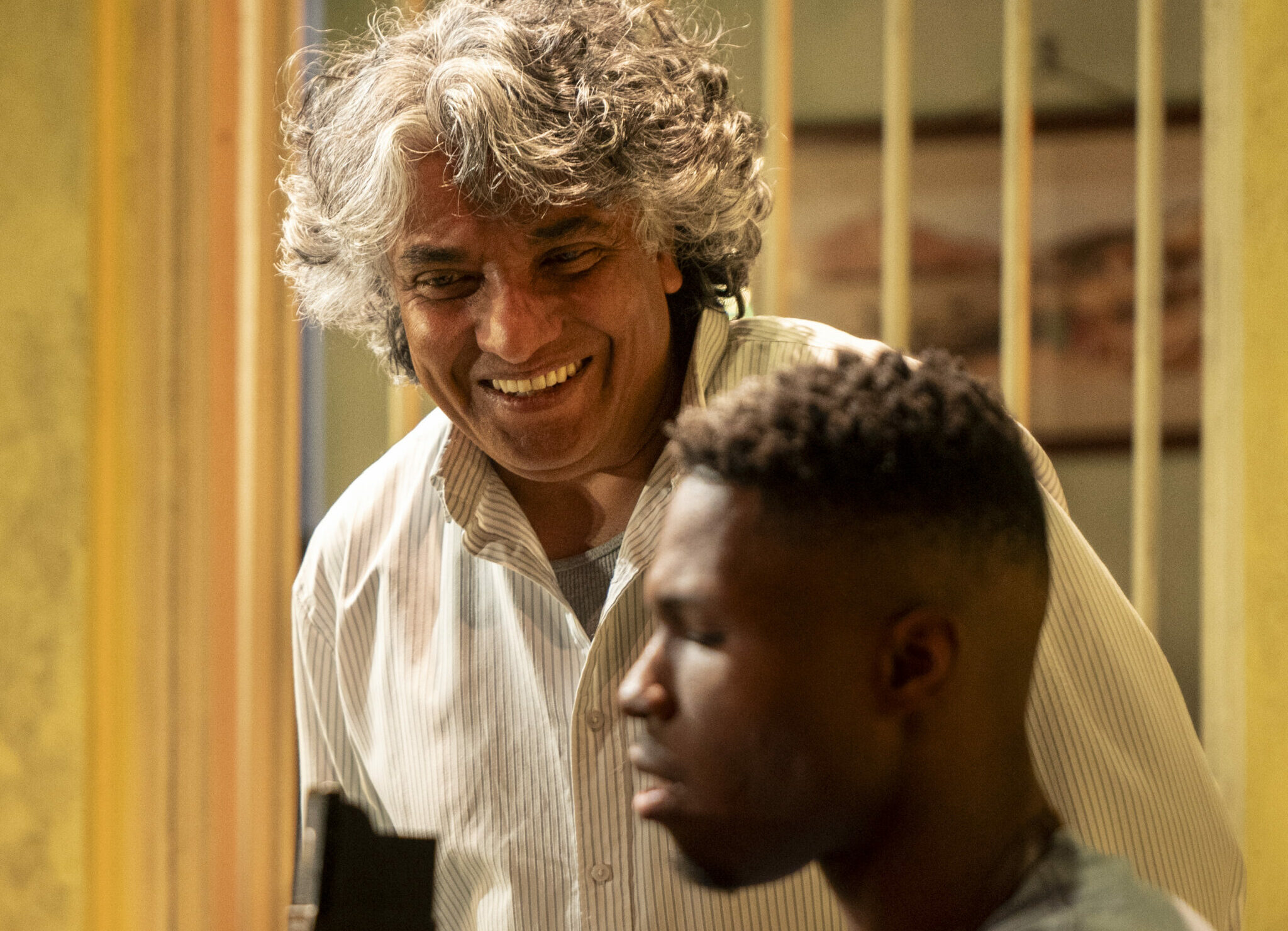 Public Obscenities at Woolly Mammoth Theatre Company. Photos by Teresa Castracane.
It is a testament to Shayok Misha Chowdhury's gifts as a writer that he is able to evoke as many themes, histories and possibilities as he does in Public Obscenities and leave his audience not dazed or frustrated, but longing for even more.
The playwright-director Shayok Misha Chowdhury's bilingual text and production are both gorgeously precise.