SOHO REP AND NAATCO NATIONAL PARTNERSHIP PROJECT PRODUCTION
Public Obscenities
November 13, 2023 - December 23, 2023
Nov 13, 2023
Monday
7:30 PM
Nov 14, 2023
Tuesday
7:30 PM
Nov 15, 2023
Wednesday
7:30 PM
Nov 16, 2023
Thursday
7:30 PM
Nov 17, 2023
Friday
7:30 PM
Nov 20, 2023
Monday
7:30 PM
Nov 21, 2023
Tuesday
7:30 PM
Nov 22, 2023
Wednesday
7:30 PM
Nov 28, 2023
Tuesday
7:30 PM
Nov 29, 2023
Wednesday
7:30 PM
Nov 30, 2023
Thursday
7:30 PM
Dec 1, 2023
Friday
7:30 PM
Dec 2, 2023
Saturday
2:00 PM
Dec 2, 2023
Saturday
7:30 PM
Dec 3, 2023
Sunday
2:00 PM
Dec 5, 2023
Tuesday
7:30 PM
Dec 6, 2023
Wednesday
7:30 PM
Dec 7, 2023
Thursday
7:30 PM
Dec 8, 2023
Friday
7:30 PM
Dec 9, 2023
Saturday
2:00 PM
Dec 9, 2023
Saturday
7:30 PM
Dec 10, 2023
Sunday
2:00 PM
Dec 12, 2023
Tuesday
7:30 PM
Dec 13, 2023
Wednesday
7:30 PM
Dec 14, 2023
Thursday
7:30 PM
Dec 15, 2023
Friday
7:30 PM
Dec 16, 2023
Saturday
2:00 PM
Dec 16, 2023
Saturday
7:30 PM
Dec 17, 2023
Sunday
2:00 PM
Dec 19, 2023
Tuesday
7:30 PM
Dec 20, 2023
Wednesday
7:30 PM
Dec 21, 2023
Thursday
7:30 PM
Dec 22, 2023
Friday
7:30 PM
Dec 23, 2023
Saturday
2:00 PM
Dec 23, 2023
Saturday
7:30 PM
Public Obscenities
written and directed by Shayok Misha Chowdhury
Co-presented with Theatre for a New Audience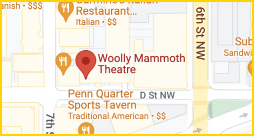 Soho Rep and NAATCO National Partnership Project Production

Snapshot: An Intimate Portrait Develops
When Choton returns to Kolkata on a research trip with his Black American boyfriend Raheem, his grandfather's photograph stares down at him from the walls of his family home. Choton loves being the translator, toggling nimbly between Bangla and English, interviewing queer locals, showing Raheem his world. But through the lens of Choton's grandfather's old camera, Raheem begins to notice things Choton can't. Peer into this bilingual play from visionary writer-director Shayok Misha Chowdhury about the things we see, the things we miss, and the things that turn us on. 
Accessibility Performances
ASL INTERPRETED PERFORMANCES
Saturday, December 2nd, 7:30pm
Sunday, December 10th, 2pm.
OPEN CAPTIONED PERFORMANCES
Wednesday, December 6th, 7:30pm
Thursday, December 7th, 7:30pm
Audio Described PERFORMANCES
Saturday, December 9th, 2pm
Saturday, December 16th, 2pm
Talk Backs (Immediately Following)
To be announced at a later date.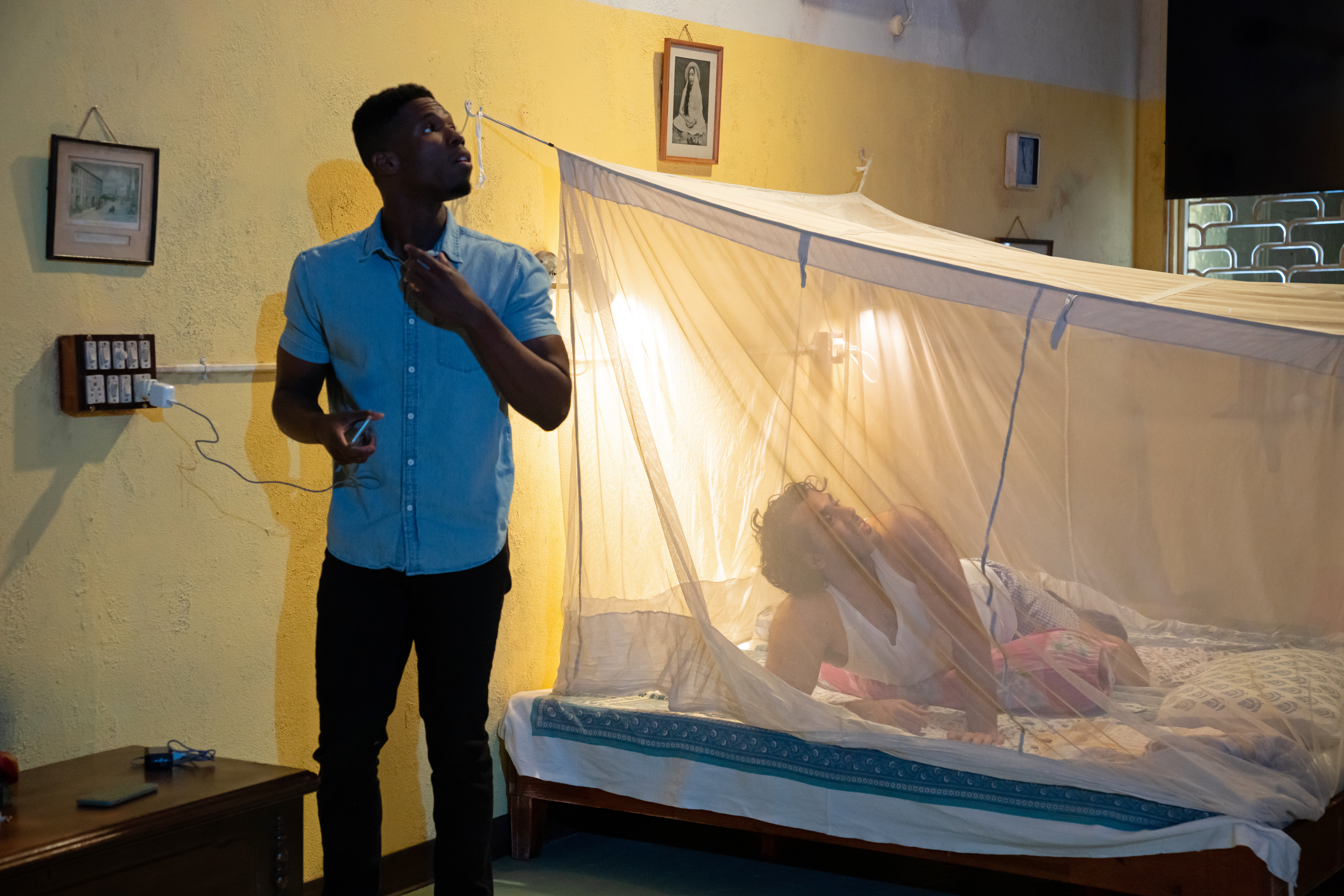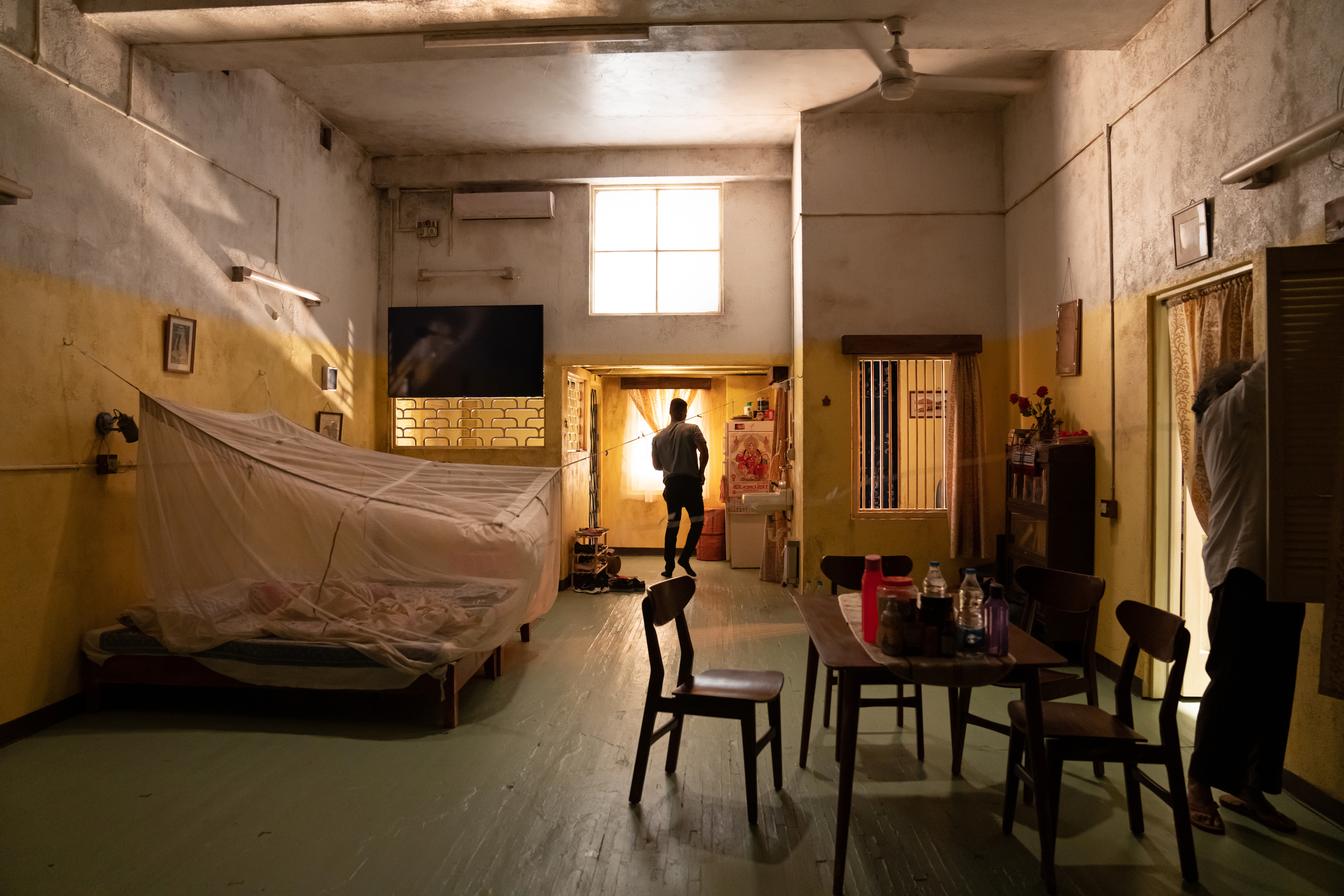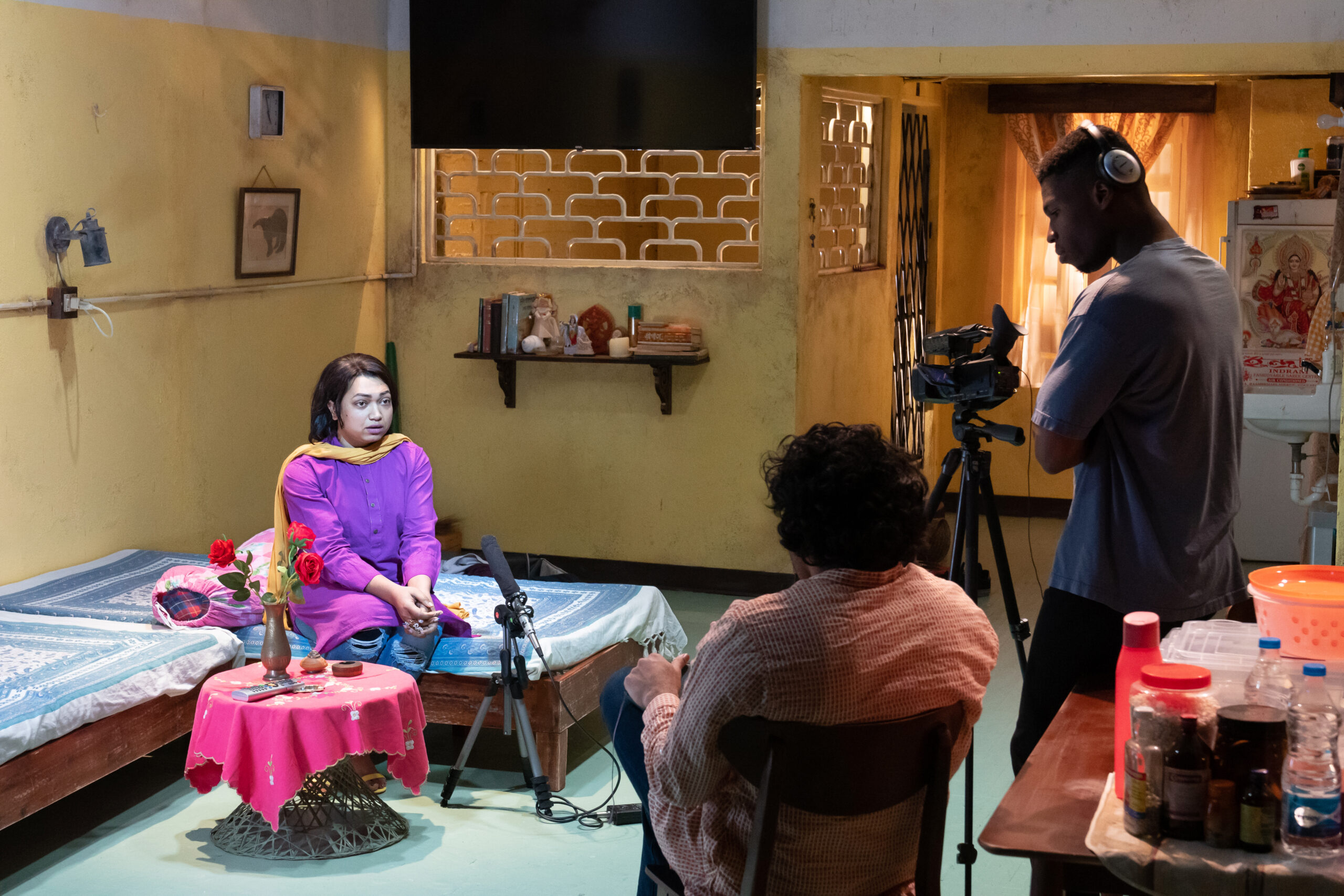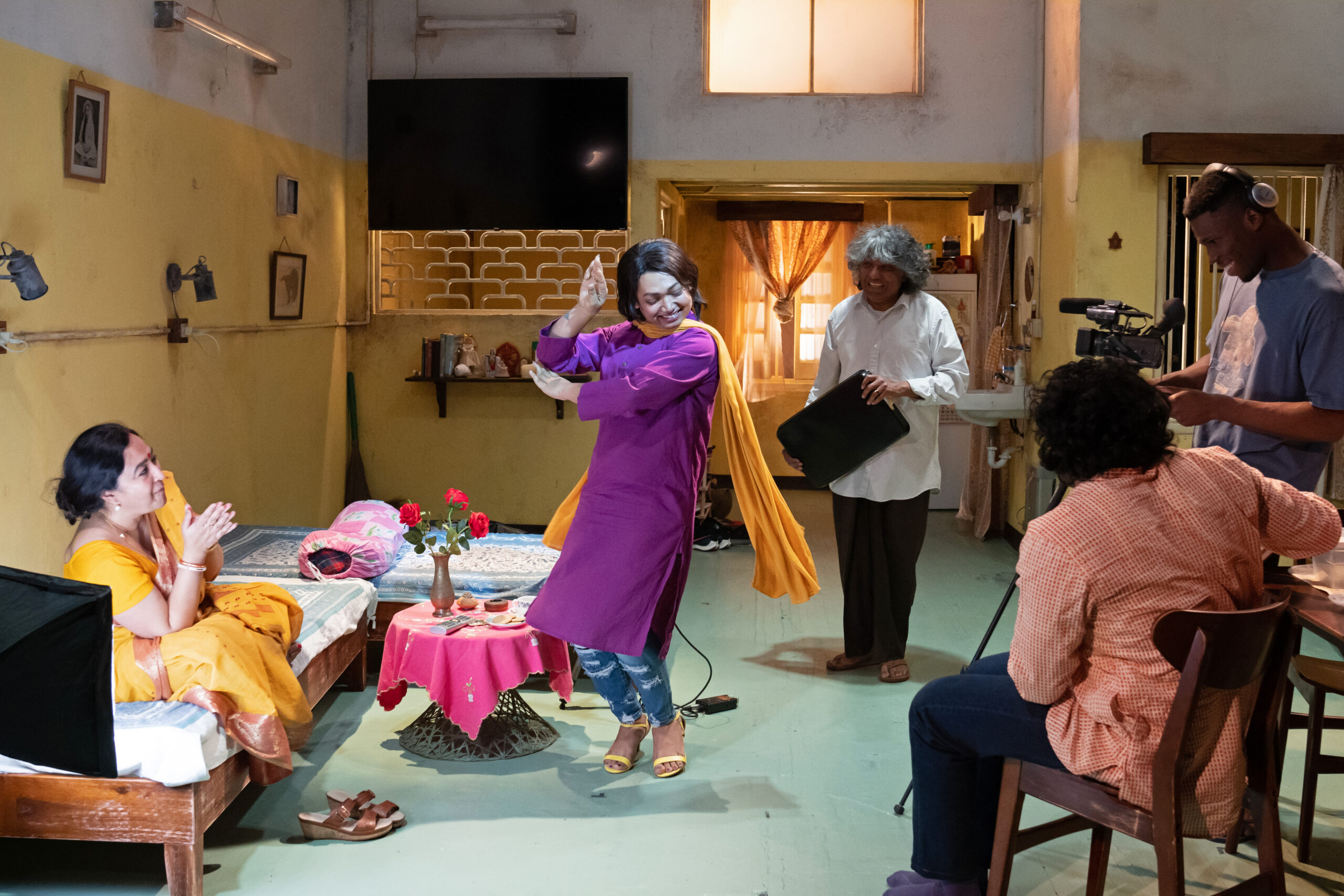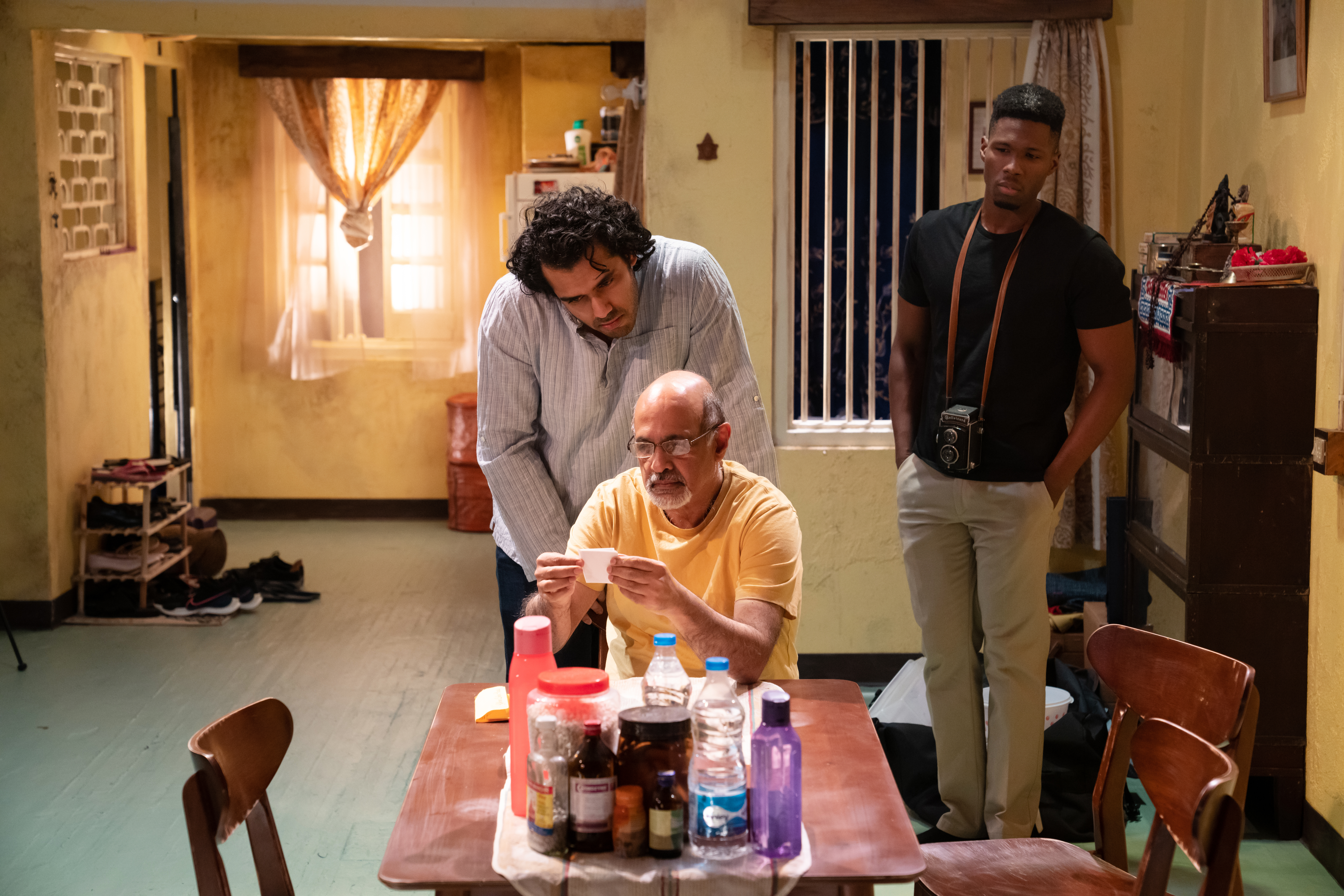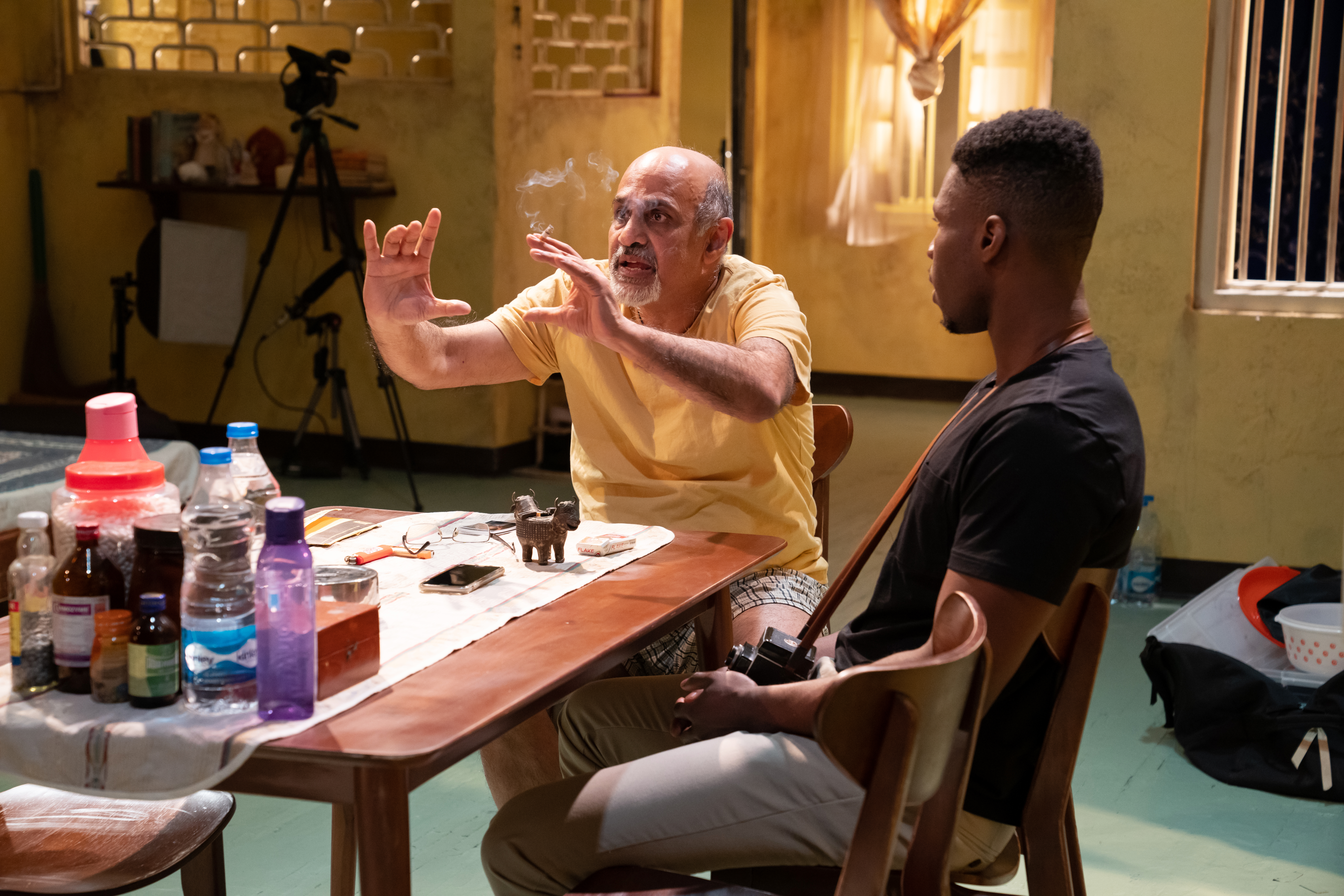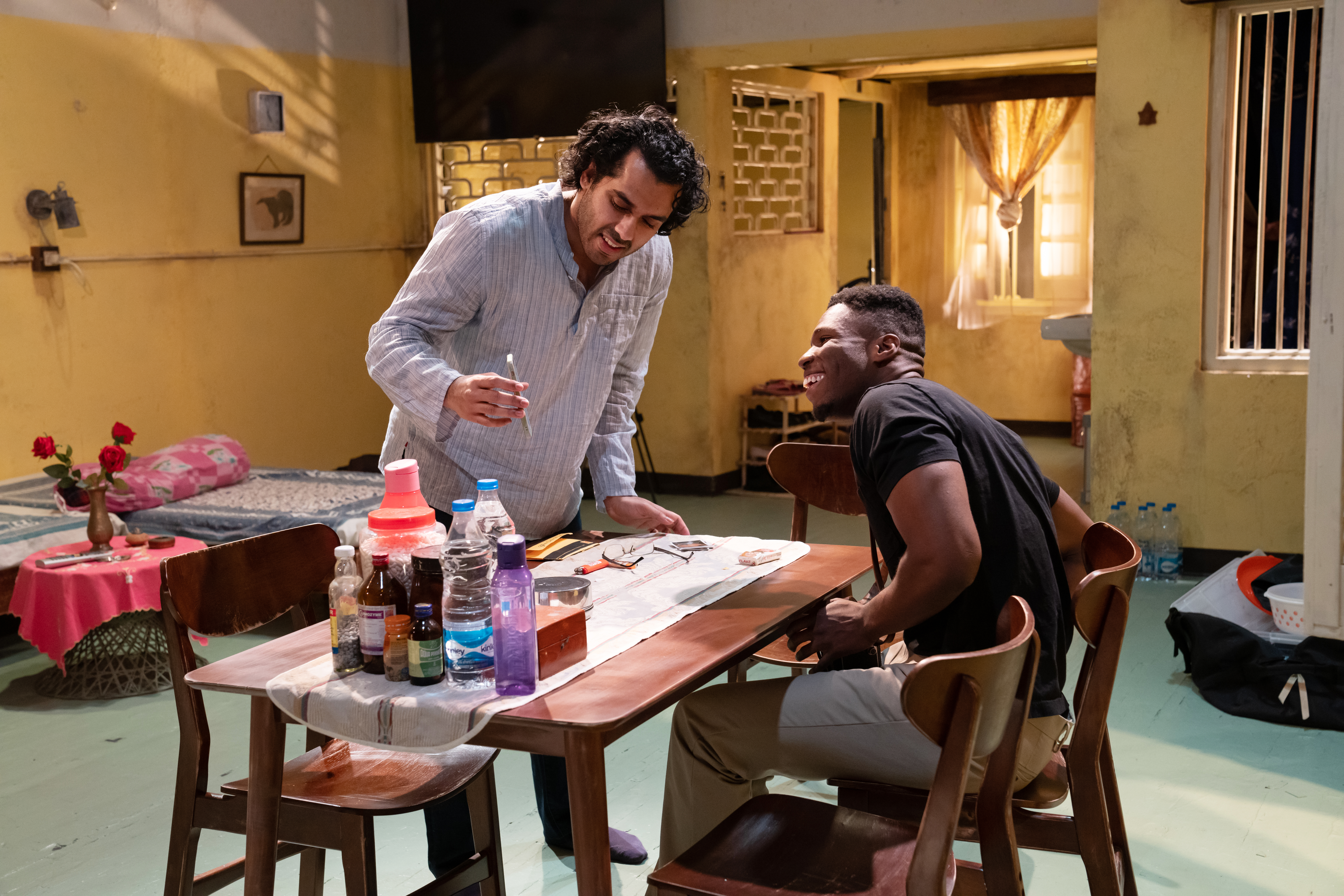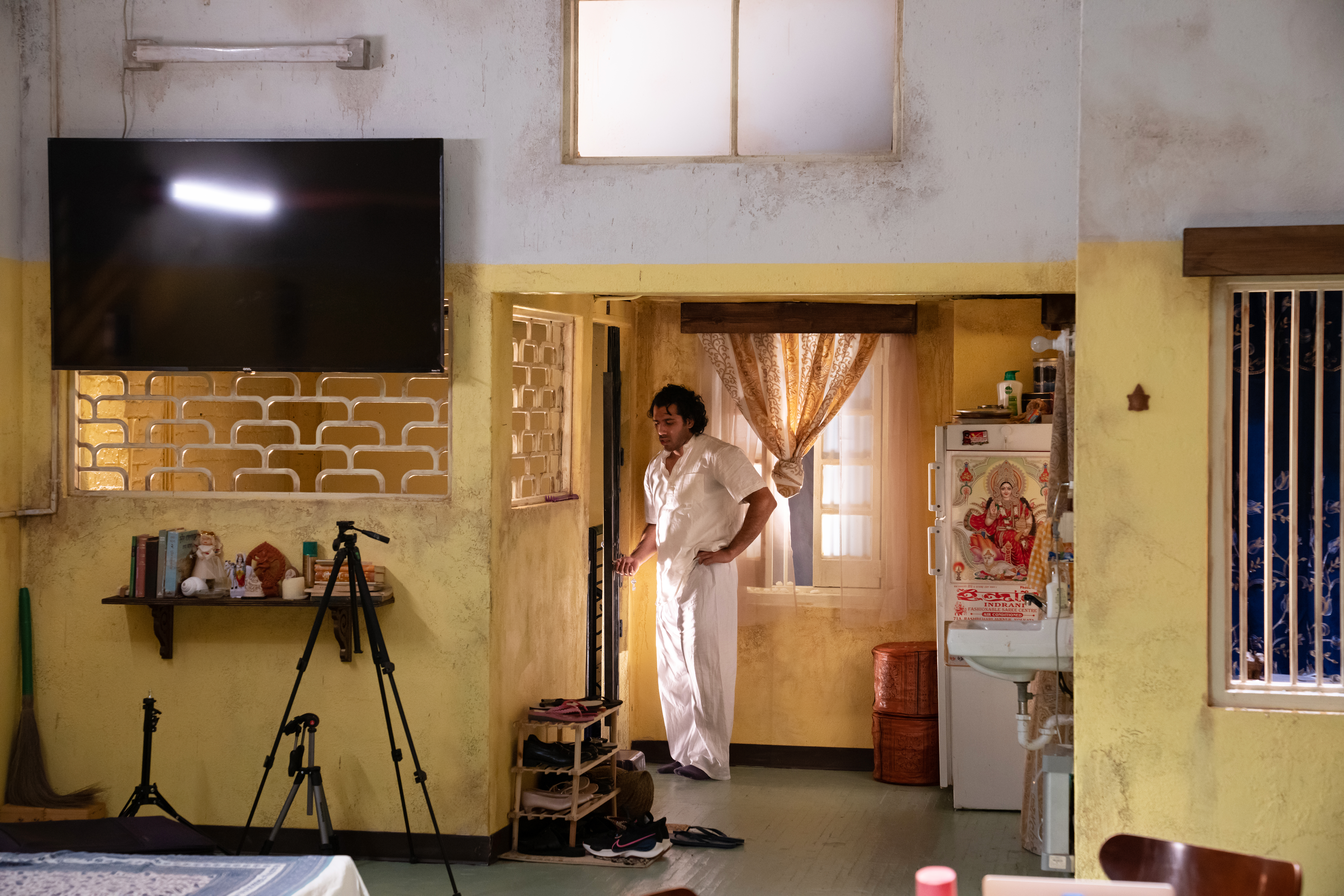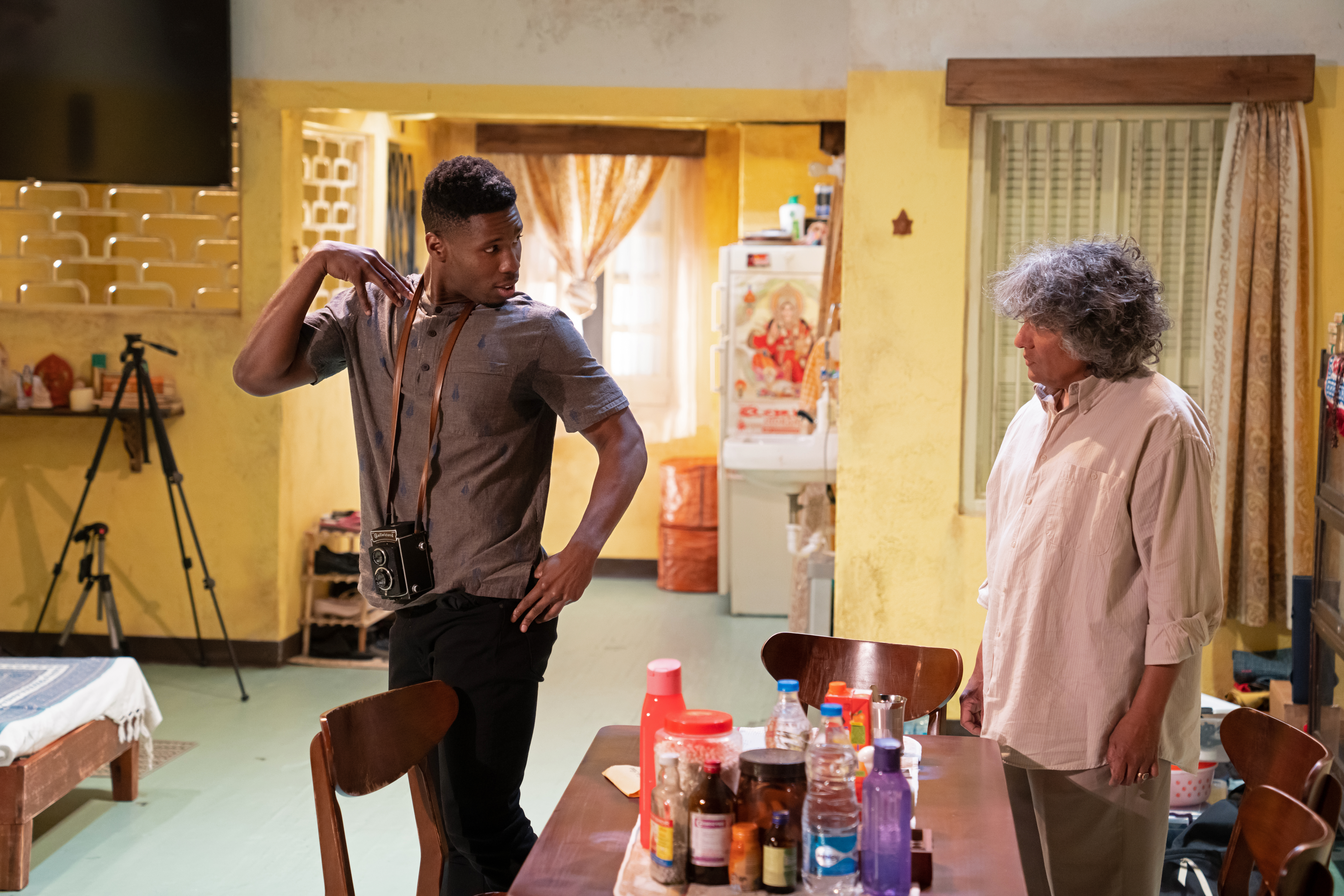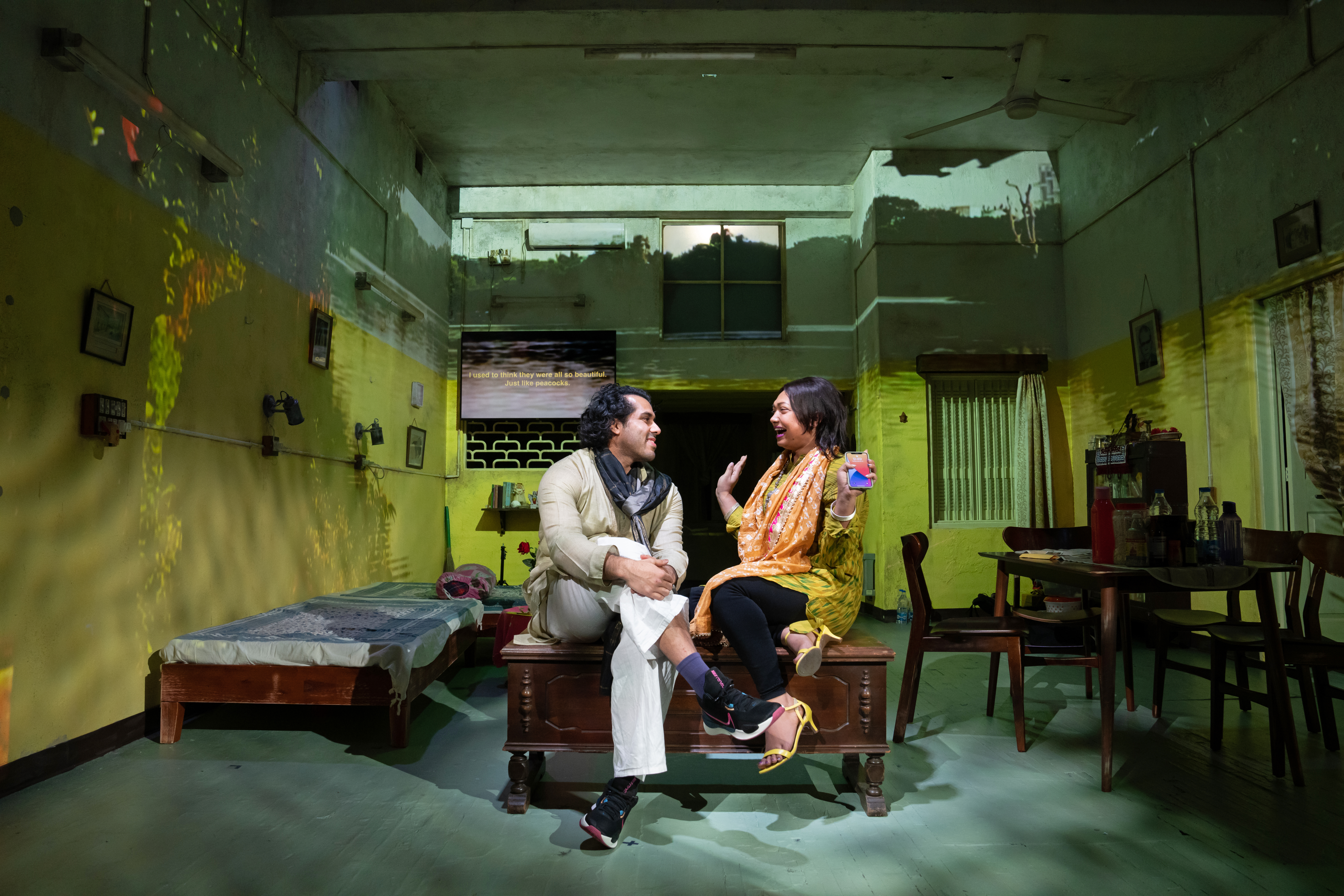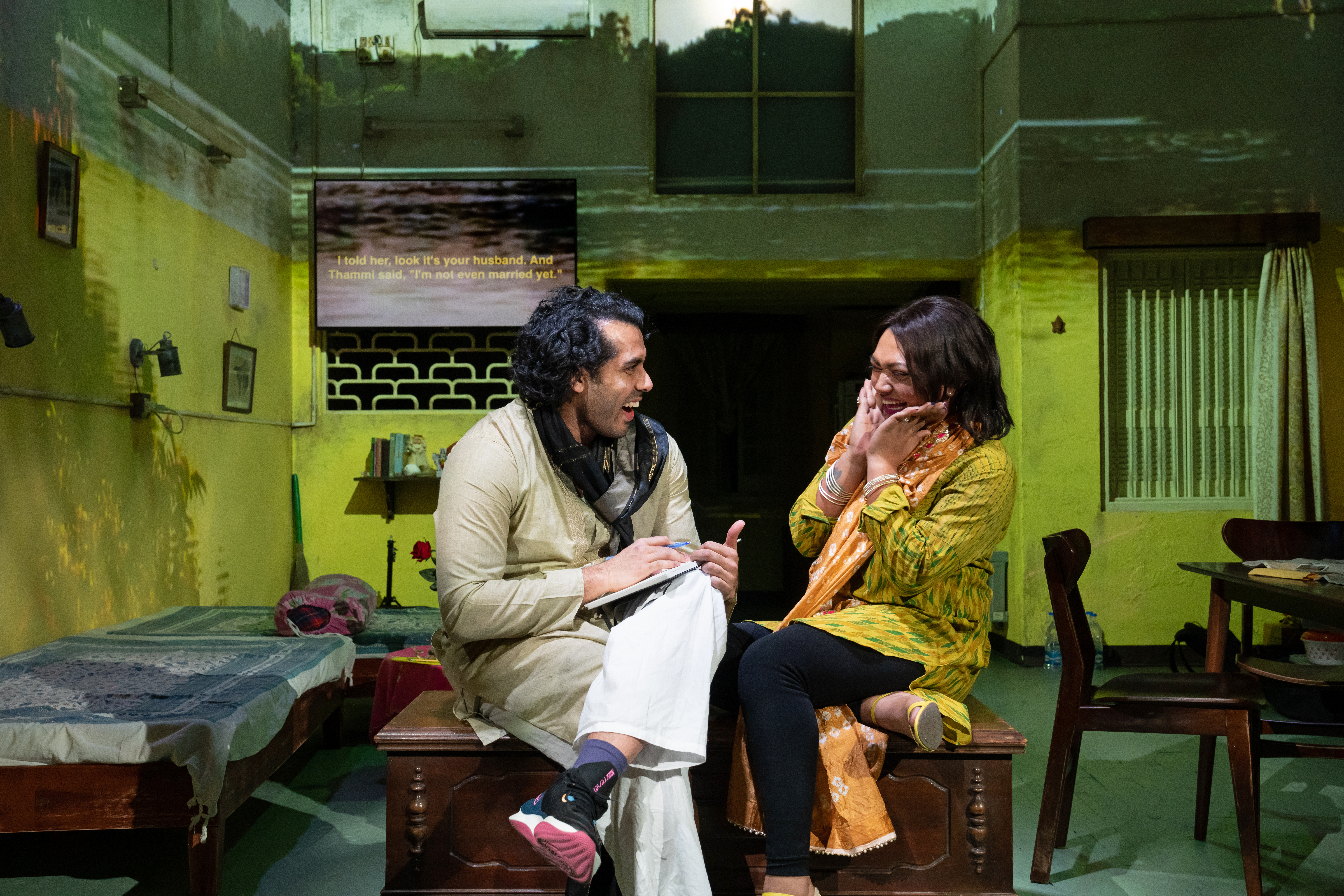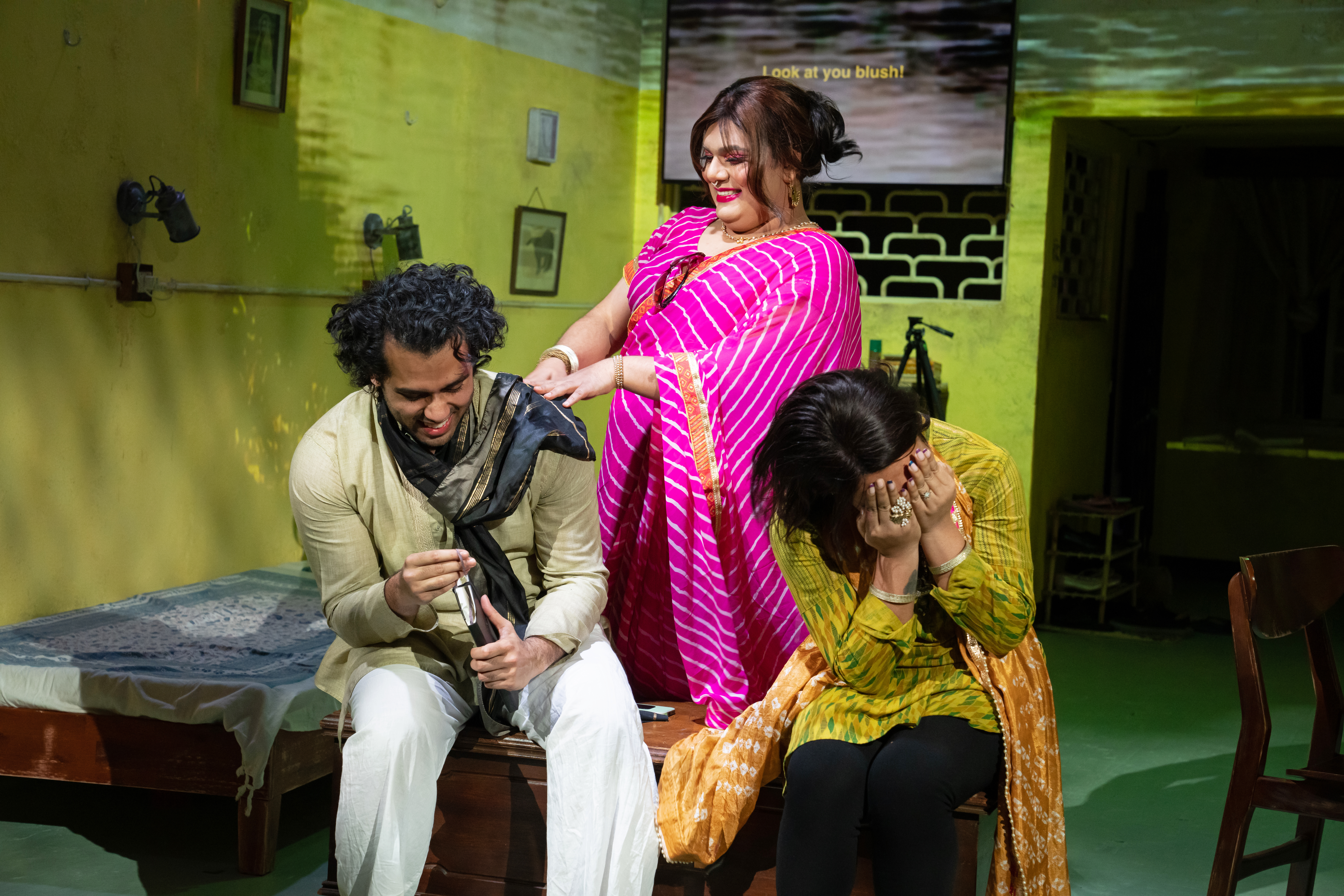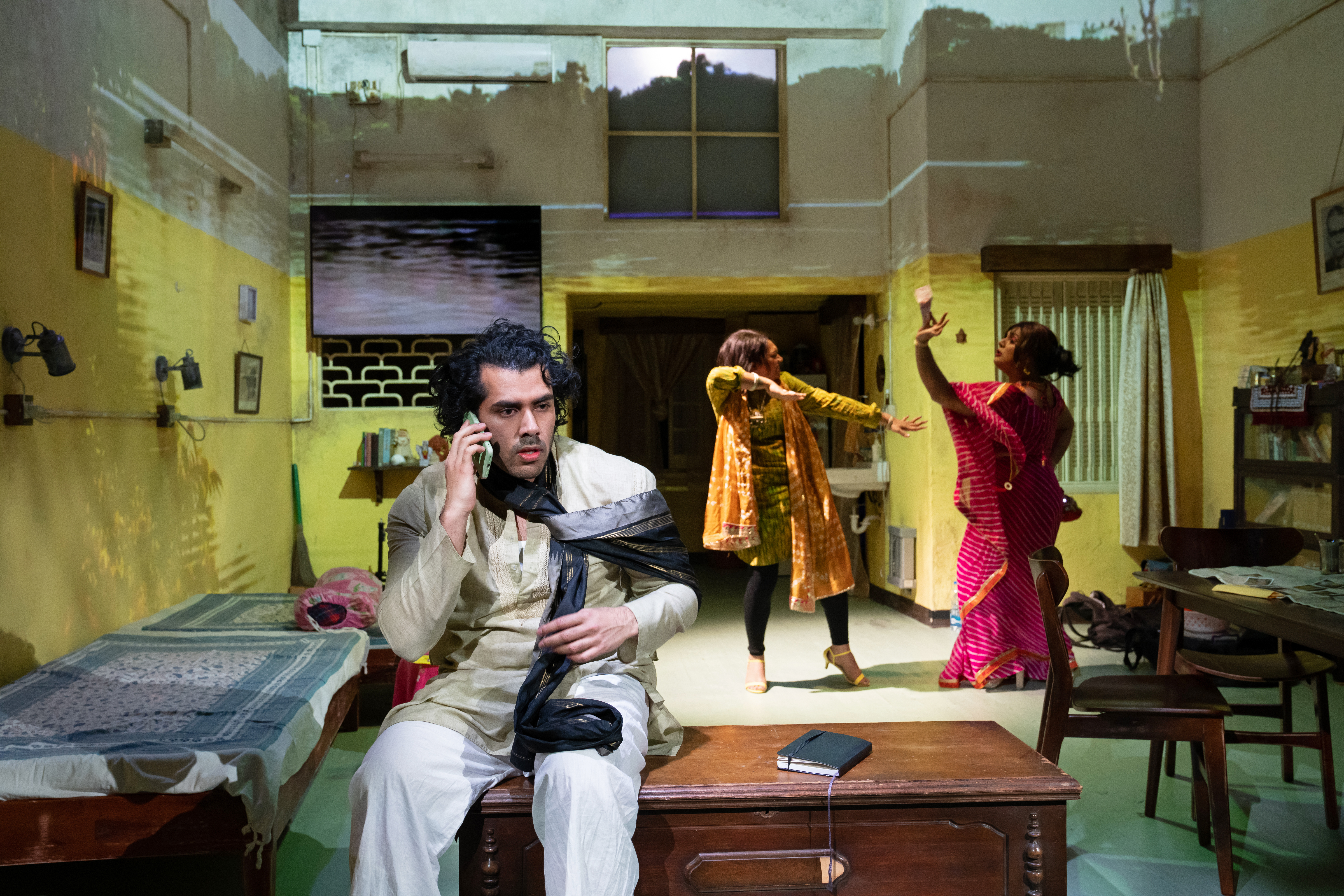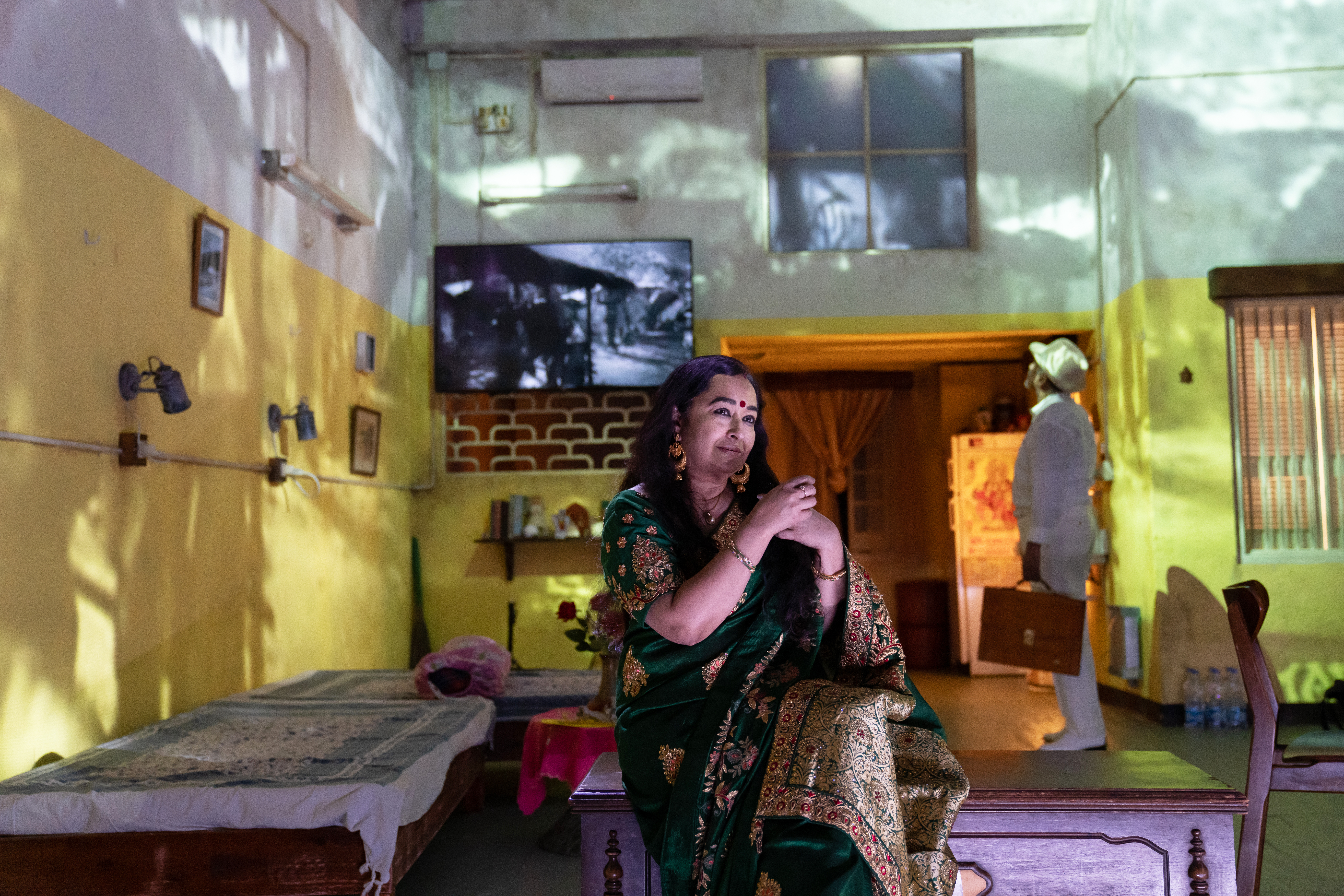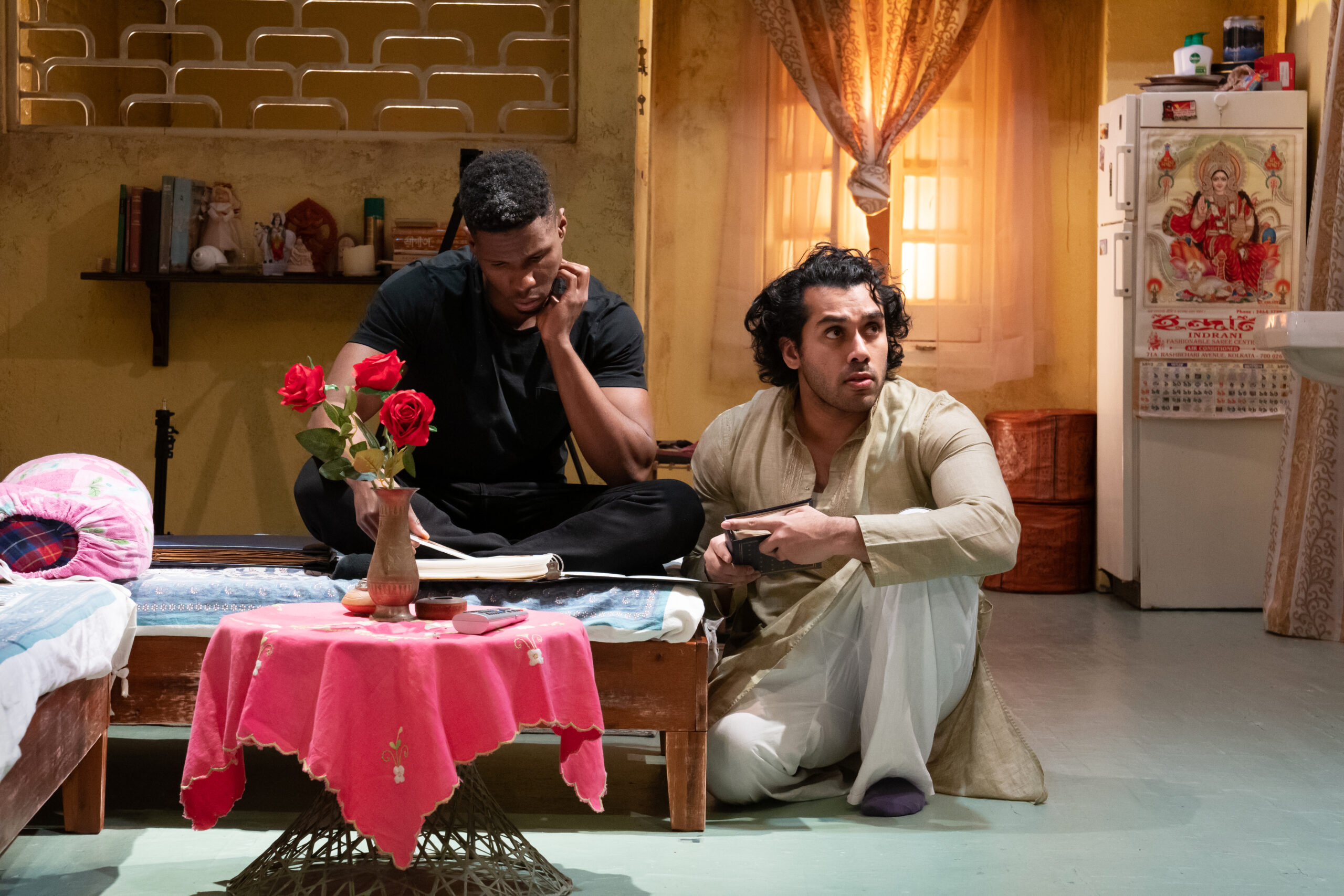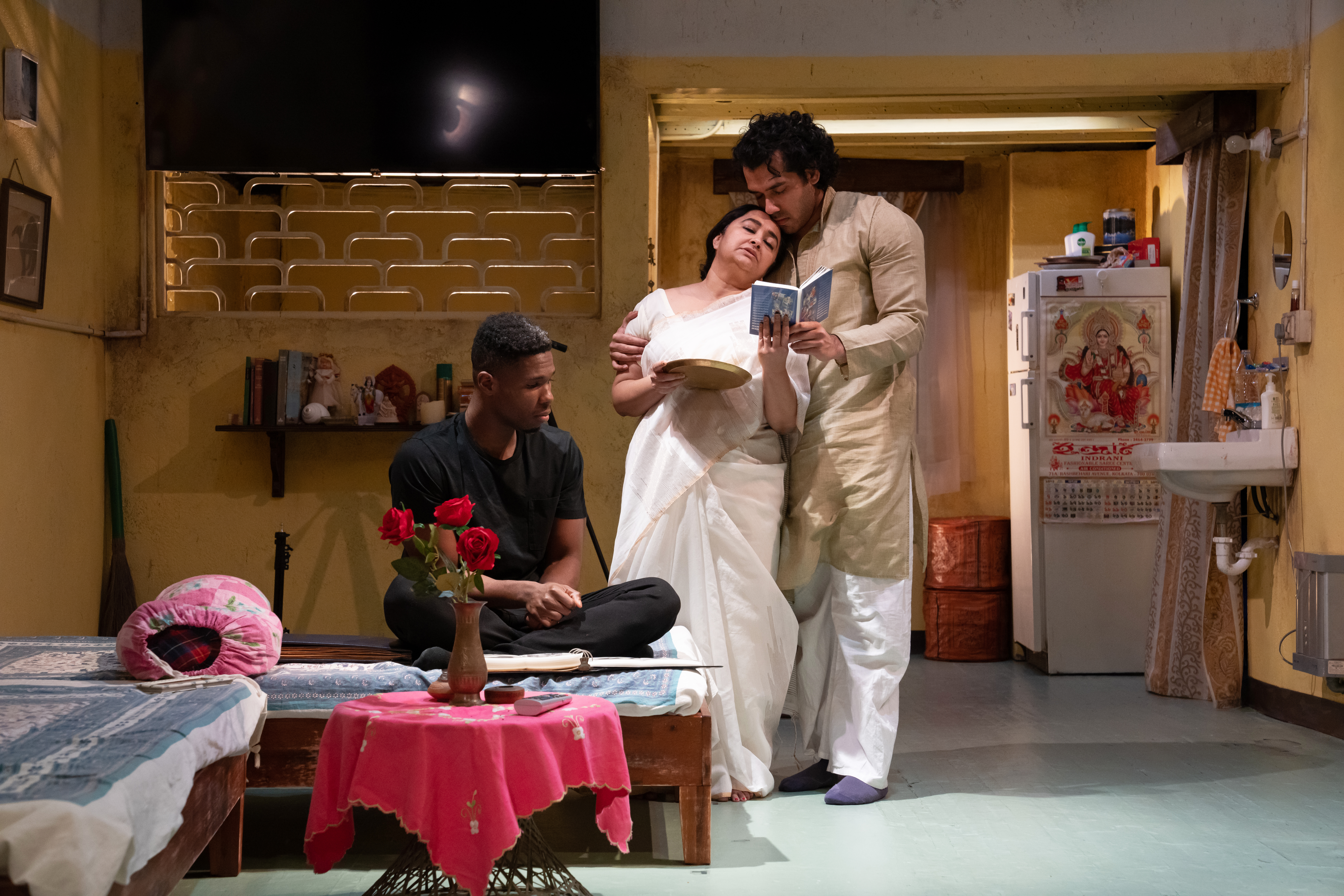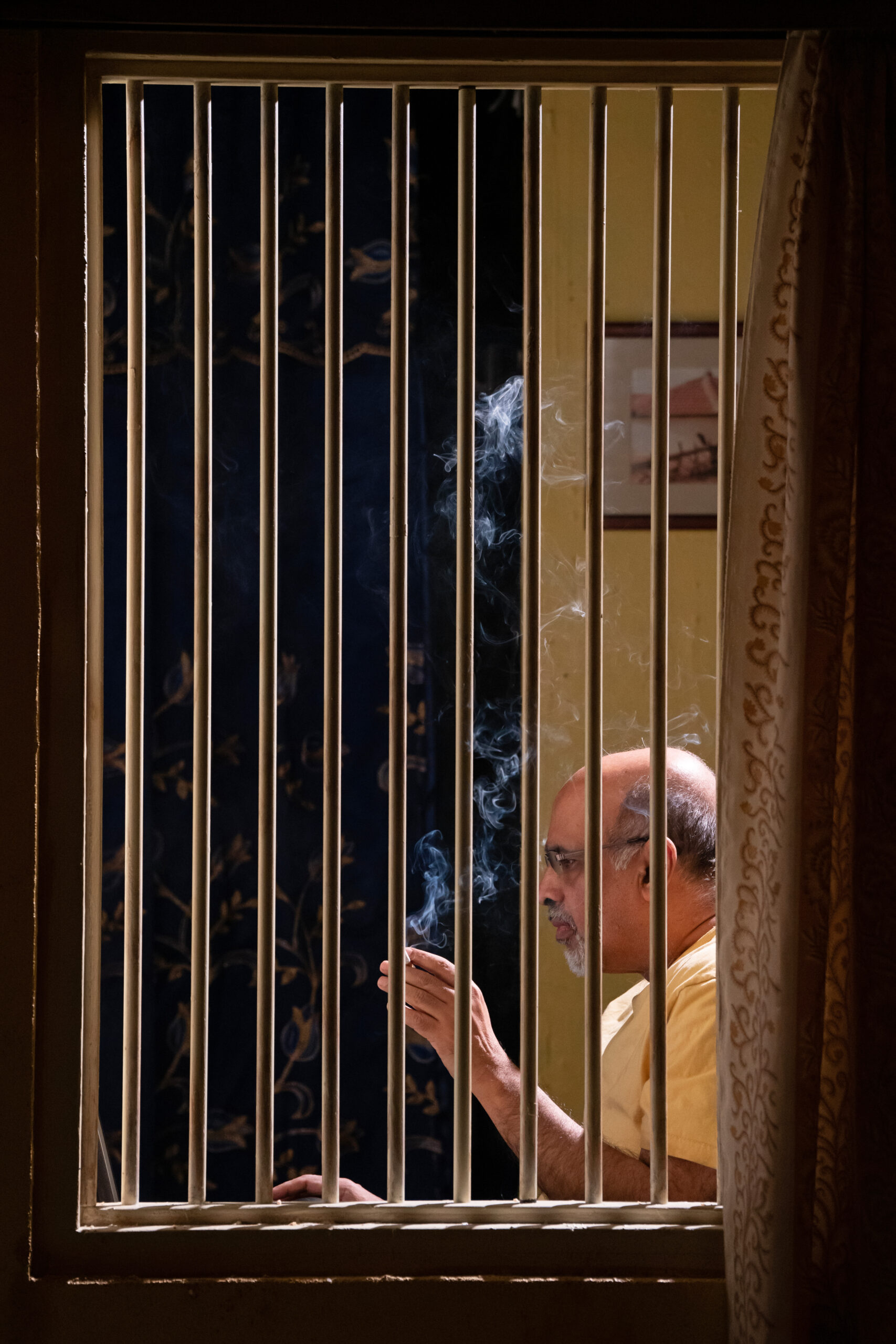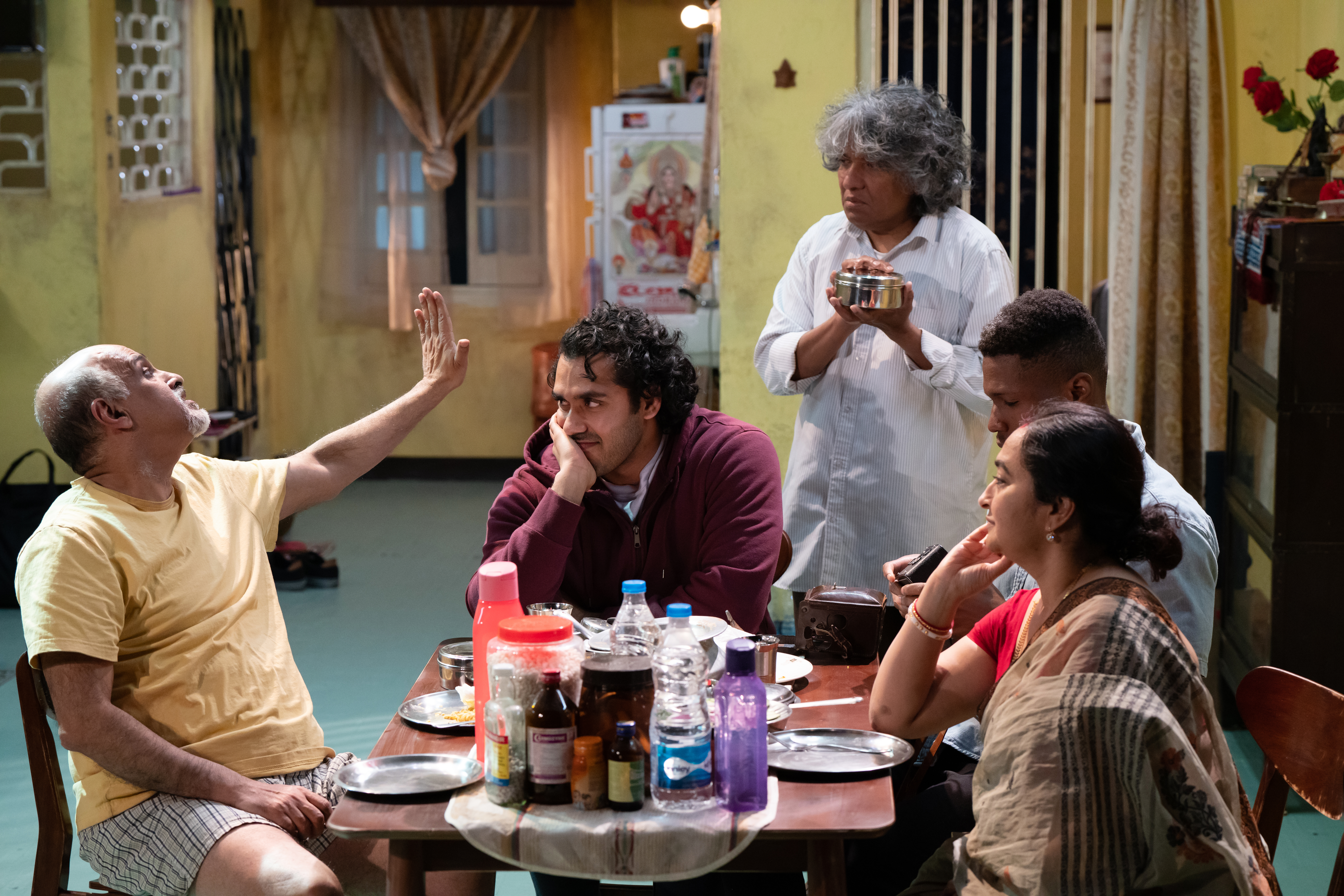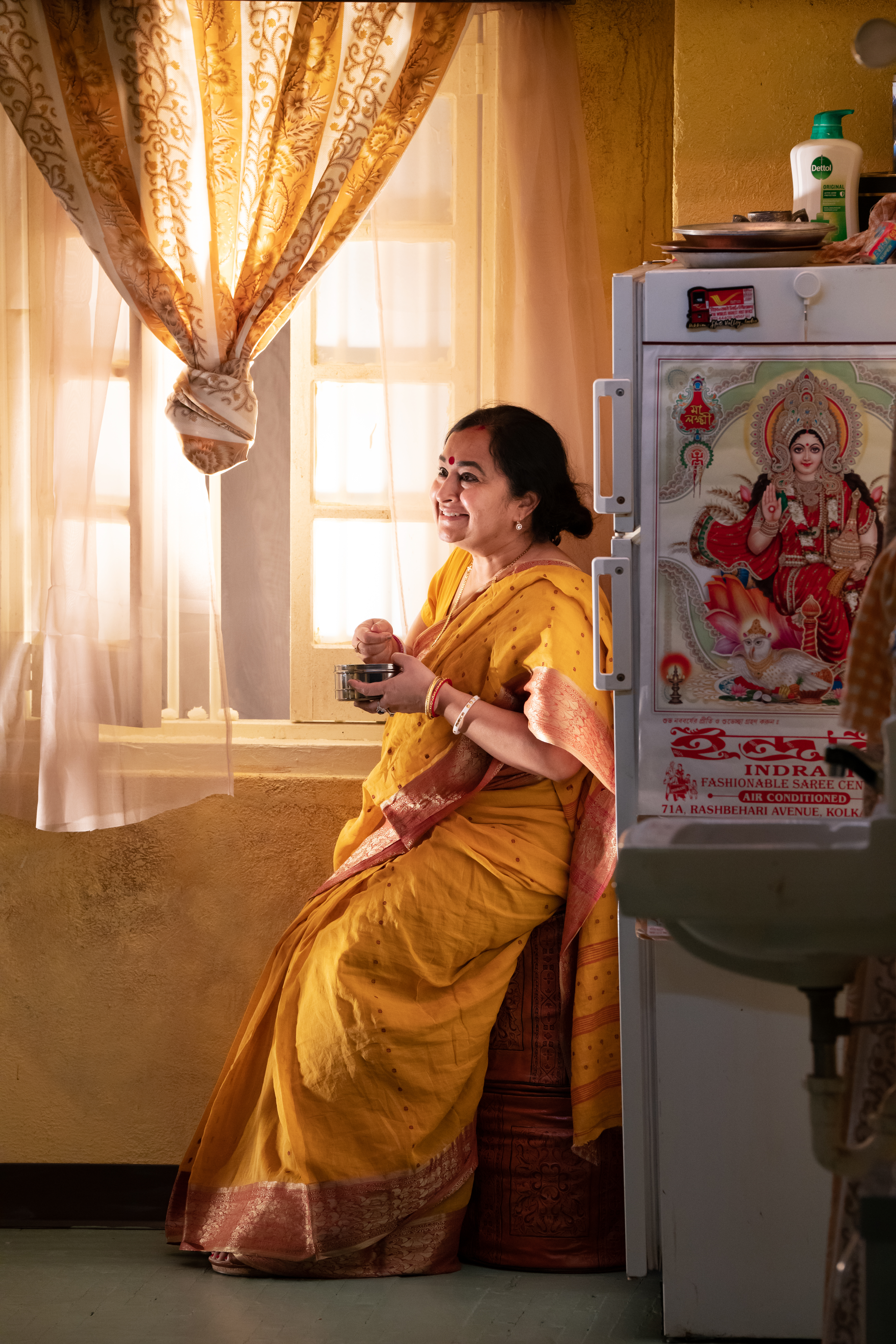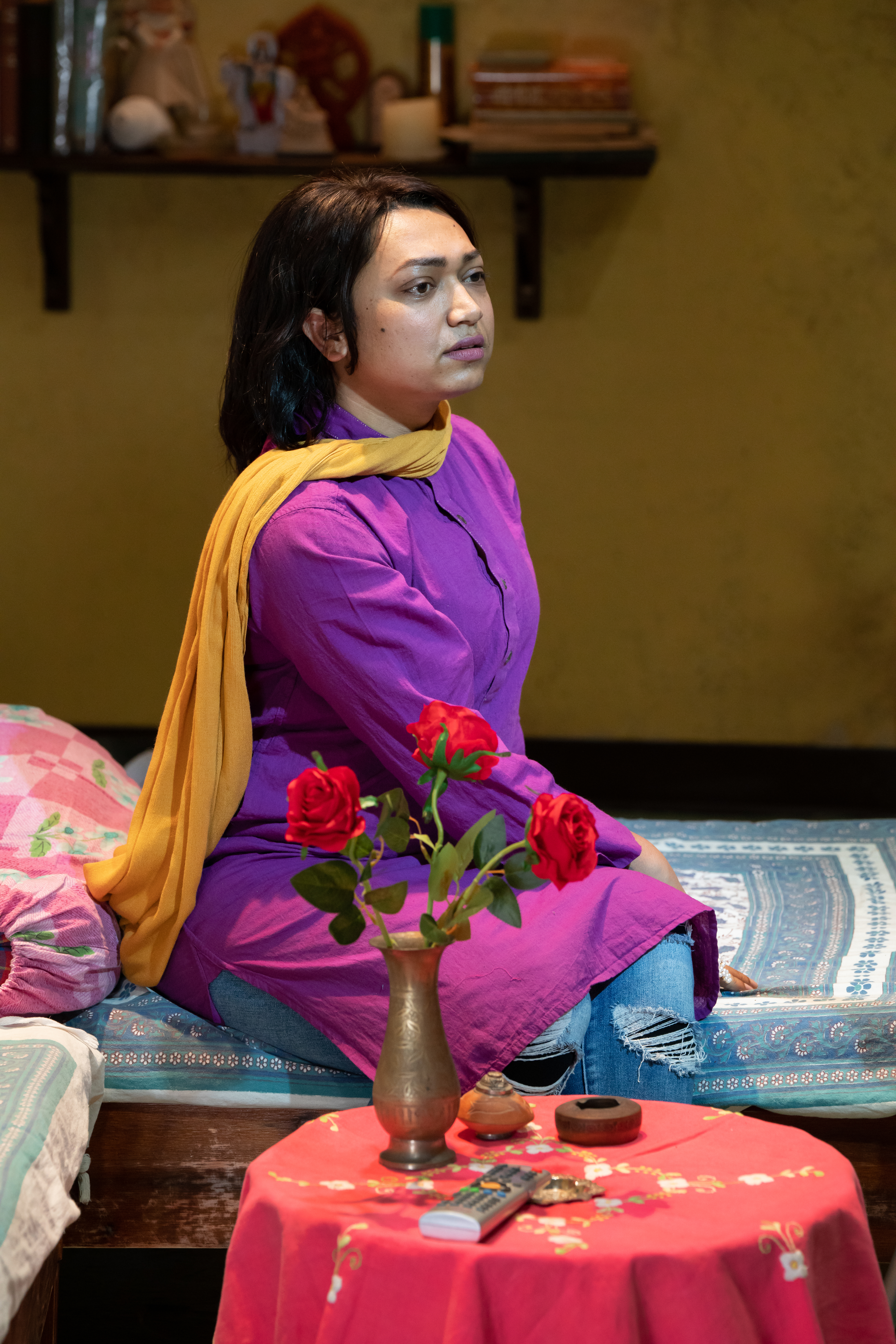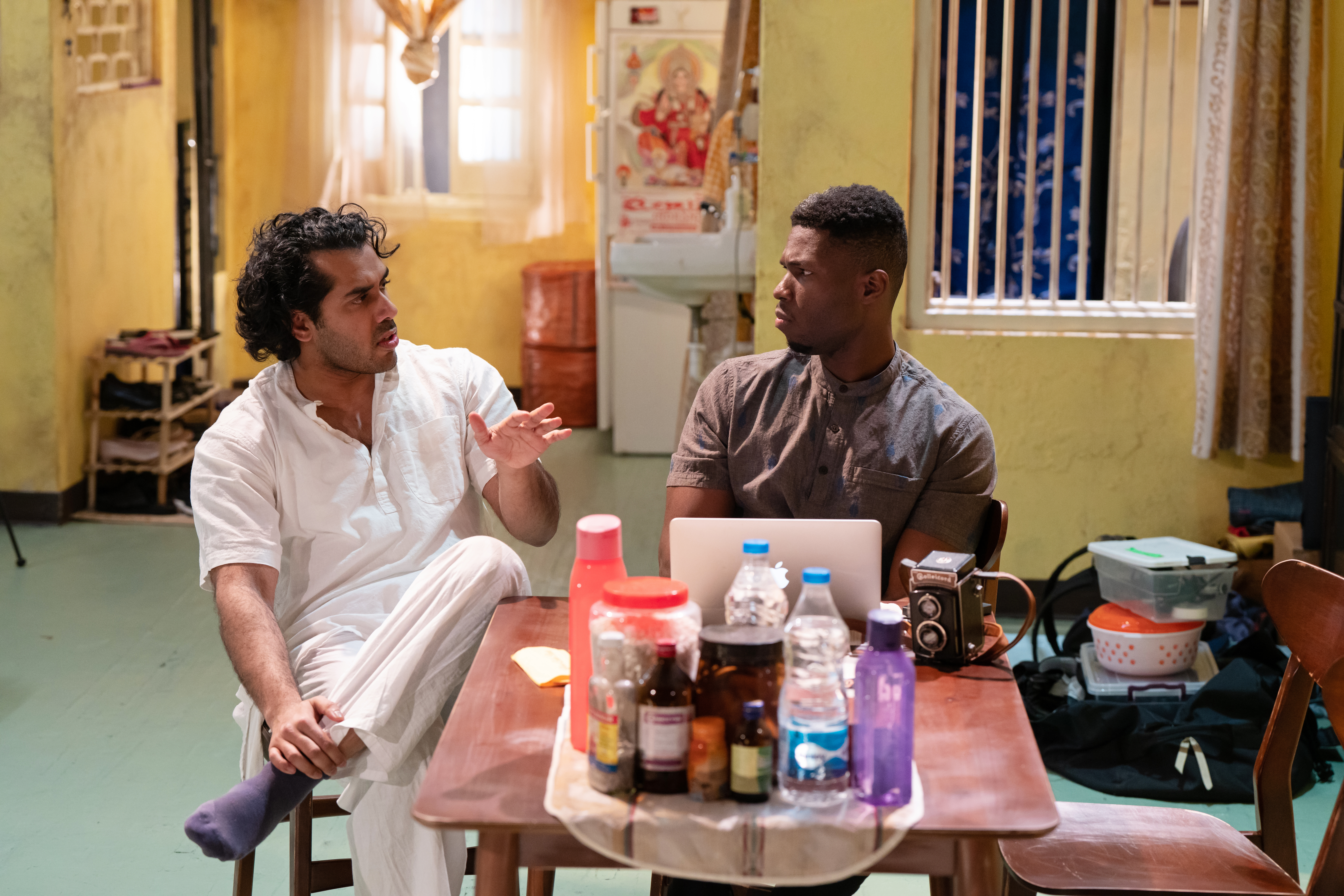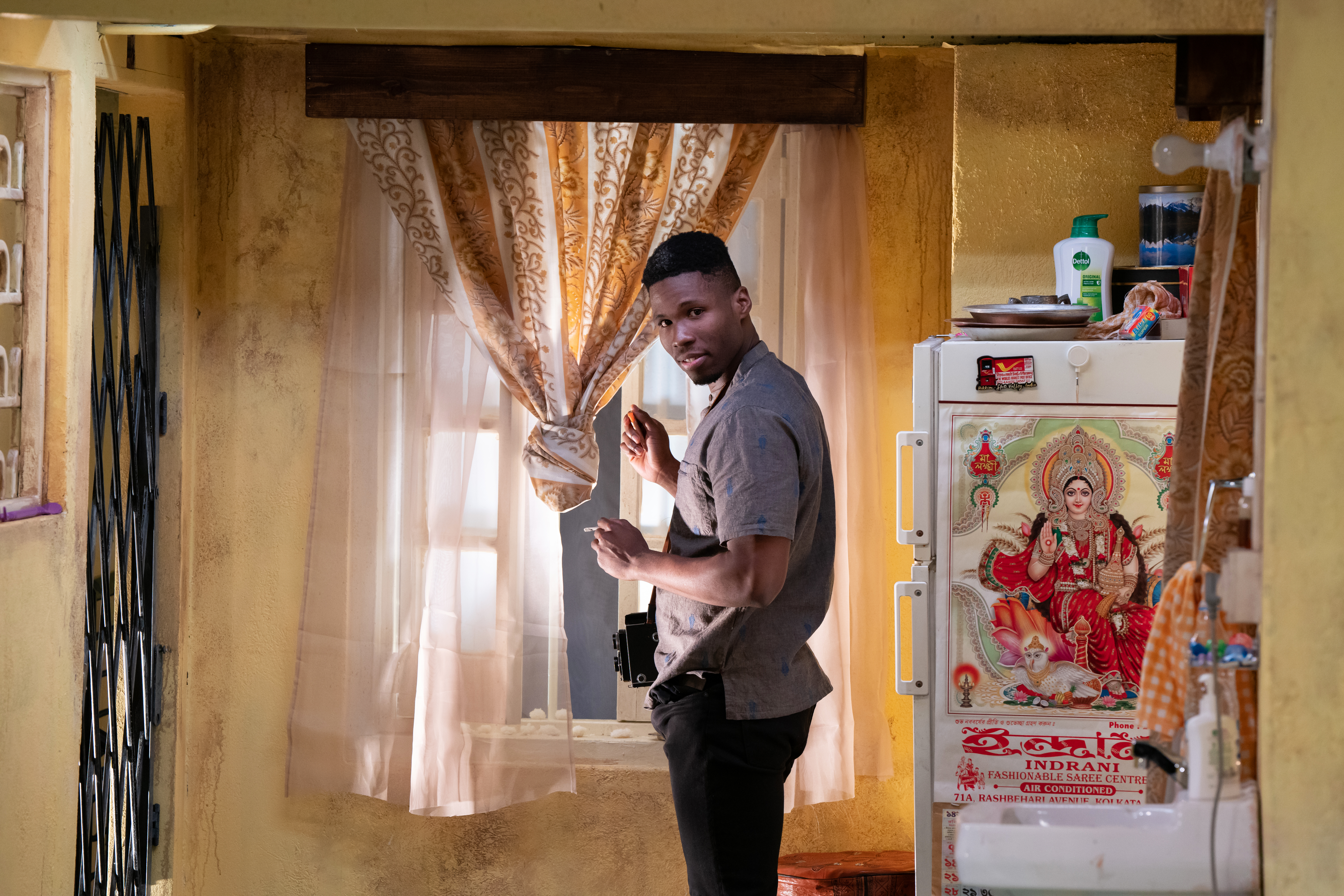 Public Obscenities at Soho Rep Production Photos by Julieta Cervantes